Will Stephen Curry Play Tonight? Golden State Warriors vs Orlando Magic: Injury Updates, Lineup and Game Prediction
Published 02/11/2021, 2:00 PM EST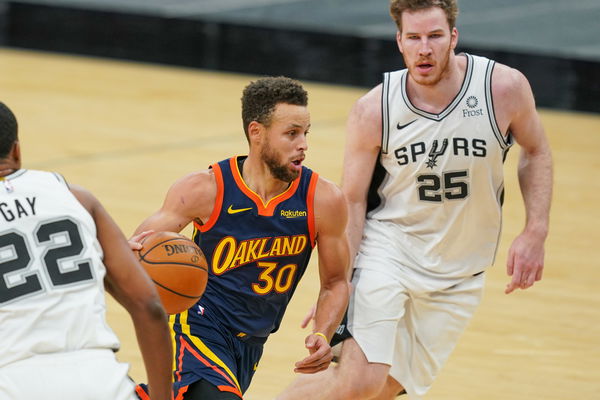 On one hand, we have the Golden State Warriors, whose offensive prowess is helping them make their way up the Western Conference. And on the other, we have the Orlando Magic, whose dependency on one All-Star player is not helping them in any way. In fact, they've also been an injury-ridden team all season, which has only led them to slide down in the Eastern Conference.
ADVERTISEMENT
Article continues below this ad
The Warriors stand seventh with a 13-12 record, while Orlando is struggling at the 13th spot with a 9-16 record. Will this be a one-sided affair or will the Magic cause an unexpected upset? Let's get to predicting.
Golden State Warriors injury update and lineup prediction
ADVERTISEMENT
Article continues below this ad
One can't help but emphasize enough the fact that the Warriors are doing well without Klay Thompson. So far, they have only shown that they are playoff candidates this season. Stephen Curry's stellar performances every night and Draymond Green's leadership on the defensive end of the floor is taking them to new heights.
No matter what anyone says, without Steph, the Warriors wouldn't have stood a chance in the competitive West. They sure have had their highs and lows this season, but he always manages to bring them back from the dead. He is averaging 29.6 points per game so far and shooting 42,9% from the arc.
Kelly Oubre Jr., and Andrew Wiggins' gaining momentum and contributing on the scoreboard is making a vast difference as well. However, their center pieces, James Wiseman and Kevon Looney are still sidelined for this matchup. But they are doing well without them, too.
With that, the predicted lineup would be Eric Paschall, Steph Curry, Andrew Wiggins, Kelly Oubre Jr., and Draymond Green.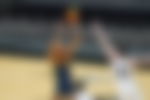 Orlando Magic injury update and lineup prediction
The Orlando Magic showed that they can put up a fight when they played the potent Trail Blazers. Although they lost that matchup 106-97 in the absence of most of their players.
While Michael Carter Williams and Aaron Gordon remain out, Cole Anthony, Evan Fournier, and Al-Farouq Aminu are probable for this game. That leaves them with Nikola Vucevic, who has carried them through nine of their wins with his consistency. The 30-year-old star is averaging 23.3 points and 11.5 rebounds. If there is anyone who can save Orlando from a humiliating loss against Golden State, it's him.
ADVERTISEMENT
Article continues below this ad
With that, their predicted lineup would be Gary Clark, Frank Mason III, Dwayne Bacon, Nikola Vucevic, and James Ennis III.
Game prediction
ADVERTISEMENT
Article continues below this ad
Orlando Magic's defense isn't good enough to hold off the fired-up Stephen Curry. And their offense won't be enough to knife through the Warriors' defense. This leaves out the obvious answer, that the Warriors will walk out with a victory.
Read also- Are the Stephen Curry Led Golden State Warriors Exceeding Expectations?