Will The Trump Administration's New Policies Result in Fortnite's Ban?
Published 09/20/2020, 11:24 AM EDT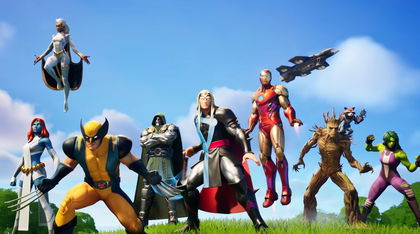 ---
---
Fortnite players in the USA are worried about Fortnite being banned. The Trump administration recently banned WeChat and TikTok because of Tencent's stake in these apps. TikTok then proposed a deal with Oracle and Walmart to save its huge user-base in the US. Now, Oracle is the new technology provider for the app and it will only function after the removal of Tencent's ownership.
ADVERTISEMENT
Article continues below this ad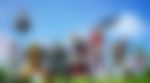 Tencent has a stake in a lot of gaming corporations like Riot Games, Supercell, Epic Games, and Ubisoft. A lot of gamers will have to sacrifice games like Fortnite, League of Legends, and Valorant if the government takes similar action against them.
ADVERTISEMENT
Article continues below this ad
Trump may have just unintentionally technically tried to ban financial payments to Riot Games, Epic Games, League of Legends, Valorant, Fortnite, and half the gaming industry by clamping down on Tencent

— Rod Breslau (@Slasher) August 7, 2020
Back when the US government had announced its decision to ban Chinese apps, the statement mentioned that any corporation related to Tencent would be banned. However, it was later clarified that the decision was not applicable to game companies.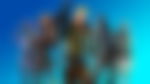 Fortnite and League of Legends could be the first ones to be banned
In the case of TikTok, the Oracle-Walmart deal was the saving grace for all the users in the US. But it is unlikely such deals will happen with multiple gaming corporations like Epic Games, Riot Games, too. This means that a ban on these apps could be final. That would prove highly detrimental to fans of Fortnite and Legue of Legends, which are developed by Epic Games and Riot Games, respectively.
ADVERTISEMENT
Article continues below this ad
Bloomberg recently reported that the US Committee on Foreign investment has sent letters to Epic Games and Riot Games. The Committee has asked the two companies to explain their security protocols regarding the data of American citizens.
This pattern of supervision on companies and their security protocols is getting serious with time. US-based companies like Google don't work in China because of the stringent rules there, and now the US government is emulating a similar policy.
The new generation of consoles, the PS5 and the Xbox Series X/S, are approaching their release date. Moreover, the gaming is growing with every passing day. It is sad to see so many doubts regarding popular games at a time when the gaming industry is thriving.
ADVERTISEMENT
Article continues below this ad