Williams F1 Team Boss Reflects on 'Difficult' 2019 Season
Published 11/15/2019, 12:20 PM EST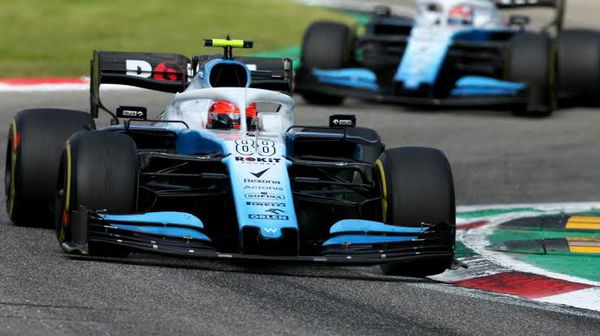 ---
---
The Williams F1 team have endured a nightmarish two seasons in Formula One, ending up dead last. As a result, deputy team principal Claire Williams has been on the receiving end of a lot of criticism. Now, she is fully focused on trying to drag Williams F1 back up to the midfield.
ADVERTISEMENT
Article continues below this ad
Although Sir Frank is team principal, he is merely a figurehead now, while Claire calls most of the shots. Claire revealed that she is often asked what her father thinks about the situation and said that he understands that "F1 is hard work, it's tough."
The Williams F1 team was born in 1977, and seized nine F1 constructor's titles and seven drivers' championships until 1997. Since then, there has been a massive fall from grace for the former champions. While they were still competitive after 1997, after 2004, the decent was rapid.
ADVERTISEMENT
Article continues below this ad
Last season, they were horribly off the pace and were dead last in the constructors' championship. This year was just as forgettable and the recipe for disaster was brewing since the season began.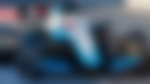 ADVERTISEMENT
Article continues below this ad
Claire Williams confessed, "It has been a brutal year for me, it has been a brutal year for everybody at Williams. We have all had our challenges going through this but I have always said the true test of character is how you react in difficult situations. That you don't give up when the road gets rocky, you keep fighting. That's one of the greatest lessons my dad taught me. He didn't have easy racing and easy rides."
She regretted that fans cannot see any visible improvements at the Grove factory. However, Williams insists that the team can put their disappointments behind them and improve greatly.
She declared, "I am not about to give it up because I believe in what I am doing. I don't let the noise get in the way. I have learned a lot about myself in these two years. I have learned I am stronger than I ever thought I was."
ADVERTISEMENT
Article continues below this ad
"Dad's actually more supportive than ever. He has seen a side of me that maybe he didn't expect I had in me. It's not easy, but I have not given up. I am sure a load of people would love me to walk away but I am not going to. Dad appreciates that tenacity because he would never have given up. We don't give up at Williams. It's not in our nature."