Williams Happy with Stroll-Sirotkin Despite Poor Start
Published 04/23/2018, 10:19 AM EDT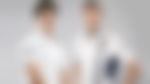 ---
---
The poor start suffered by the Williams team has earned them a number of detractors and critics. Most of the criticisms were levelled at the Stroll-Sirotkin partnership. However, technical chief Paddy Lowe defended the 2 drivers saying that the performance issues was not the fault of the relatively inexperienced driver line-up.
ADVERTISEMENT
Article continues below this ad
So far, with 3 races done and dusted, the Grove-based team are the only ones to not score any points in 2018. Lance Stroll, the more experienced of the 2, has had a hat-trick of 14th places in Melbourne, Bahrain and Shanghai. Sergey Sirotkin scored back-to-back 15th positions in the latter 2 after retiring in Australia.
Stroll has a full season and a podium finish in last year's Azerbaijan Grand Prix under his belt. All this was inspite of being only 20 years old, Sirotkin has only had 3 races worth of experience.
ADVERTISEMENT
Article continues below this ad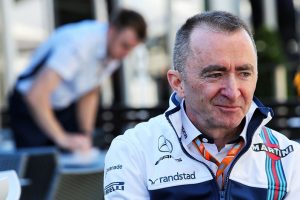 "We have two different drivers that are relatively inexperienced," acknowledged Lowe. "But we are very happy with what they are doing.
"It is not causing us any issues. And we would not allow that to distract from the fact that we have not produced a car that is performing correctly, or as we would have intended."
One of the criticisms levelled at Williams has been for prioritising sponsorship over talent, with regard to the Stroll-Sirotkin driver-line-up.
Whether the drivers are at fault or the FW41 is underperforming, the team has fallen well behind.
ADVERTISEMENT
Article continues below this ad
"In the end everything you do with cars driven by real drivers," Lowe admitted. "You have to factor in the quality of the driver, the effect of the driver, that took your interpretation of that car. And every driver is different.
"We are not where we hoped to be and intend to be in terms of competition," he continued. "But it is of our own making. Clearly what we have done has not been good enough.
"But there is a sense of optimism already that we can make solid progress and rapid progress. We have already started down that road."
ADVERTISEMENT
Article continues below this ad