F1 Insider Hints at a Promising 2021 Season for Williams Courtesy Mercedes Partnership
Published 01/10/2021, 9:04 AM EST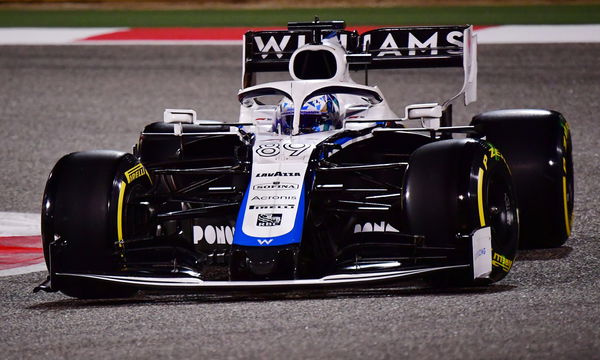 ---
---
Williams has another devastating season to gulp down after 2020. Finishing last once more, the English constructors are desperate to turn things around in 2021. They are gearing up already under their new owners, Dorilton Capital. And from Will Buxton's YouTube show, This Week's updates, they appear ready for what lies ahead.
ADVERTISEMENT
Article continues below this ad
Williams and Mercedes have been partners for a long time. However, the former has been lacking in the performances as compared to the latter. Nonetheless, from their latest understanding with Silver Arrows, the team may not be the last one on the Constructor's table anymore.
Earlier, the English team was dependent on the Germans for the power unit. However, according to their revised partnership, there shall be a lot more exchange of parts between the two teams from now on. Already infused with Mercedes power, the team will surely fare better with the other parts.
ADVERTISEMENT
Article continues below this ad
"They have strengthened their partnership with Mercedes. Not to become a B team, but from 2022, take on Mercedes gearbox, we expect hydraulics and other transferrable parts. This is something which arguably they could have done a long time ago."

"But stuck rigidly to this mantra of 'we are an independent team', 'we are gonna do everything ourselves', which in many ways actually kept Williams on the backfoot. Hopefully, it's the start of something really promising for them from 2022," expressed Buxton.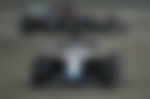 Williams to take on Haas and Alfa Romeo by 2022
Williams look forward to taking on the rest of the teams ahead of them in 2021. Although they are not yet fully equipped, the tea will go ahead and test new strategies. Mercedes parts took a huge load off their shoulders and hence they can now put their efforts into perfecting other areas.
The Williams pilots, George Russell and Nicholas Latifi, appear very optimistic about their season in 2021. George Russell will definitely be very excited about the new parts from Mercedes. He had earlier spoken of the confidence boost from driving in a Mercedes and this will really help him hit the pace harder.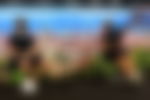 Besides that, both of them have expressed their wish to take on Haas and Alfa Romeo for 2021. They seem positive about giving both the teams a tough time. However, now they concentrate on the chassis to complement the Mercedes part.
ADVERTISEMENT
Article continues below this ad
"This deal frees up a lot of funding and a lot of manpower as well so they can focus on the aerodynamic side of things; leave the gearbox and those kinds of things to Mercedes. The team told me today that no one has been let go. As a result staff numbers remain the same, they have just been reallocated," concluded Buxton.
Williams is a historic team that has witnessed horrific weekends in the last decade. Will they be able to lift themselves back up to where they belong with the German support? Only time shall tell.
ADVERTISEMENT
Article continues below this ad