Williams Sells Stake in Advanced Engineering Subsidiary to Focus More on F1
Published 12/24/2019, 11:33 AM EST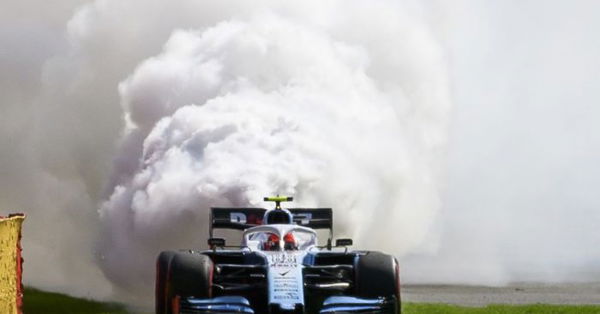 ---
---
The Williams Group has agreed to divest a majority stake in Williams Advanced Engineering (WAE) to private equity firm, EMK Capital. EMK will inject new funds into WAE to accelerate its long term prospects. The Williams Group will continue to retain a 'significant minority' stake.
ADVERTISEMENT
Article continues below this ad
As per the 2018 annual report, WAE accounted for 25% of the Group's revenues.
WAE within the group
ADVERTISEMENT
Article continues below this ad
WAE commenced operations in 2011. Since inception, it's witnessed strong growth. It's been a key profit driver for the group. Presently, WAE employs nearly 300 people and counts over 40 projects. The target industries are automotive, motorsport, aerospace, marine, defence and healthcare. One of WAE's notable projects was for Formula E. The company was the sole supplier of Formula E batteries from 2014 until 2018.
According to Group CEO Mike O'Driscoll, WAE has developed from a start-up to a fully-fledged business operating in multiple industries. In his view, it's the right time to sell the stake in the venture. WAE's Managing Director Craig Wilson believes the new ownership structure will allow them to take advantage of new business opportunities.
As per the group's 2018 Annual report, WAE earned £44.8 Million. It represented a 13% year-on-year increase. For the first half of 2019, WAE generated £30.9 million, against £21.5 million in 2018.
Williams Group in Financial Distress
The Group finances have been strained in spite of a 2018 profit. Formula One represents nearly 75% of the Groups revenues. After scoring 7 points in 2018, the team finished last in the constructor's championship. They received £60 Million in prize money in 2018. That represented a 21% drop in prize money.
ADVERTISEMENT
Article continues below this ad
The Group's 2019 half-yearly results showed the dire financial state of the group. Formula One operations generated only £46.3 million compared to £60.7 million for the corresponding period in 2018. The team recorded a loss of £16.8 million in 2019 against a profit of £0.2 million in 2018.
Having scored just a solitary point during the 2019 season, the expected prize money will be less. In addition, Robert Kubica and his sponsor PKN Orlen are no longer affiliated with the team. This could have implications on the team's partnership income, further straining their finances.
The team had even made a controversial decision to pit Kubica during the Russian Grand Prix to preserve parts.
ADVERTISEMENT
Article continues below this ad
It's with this regard that the group sold the majority stake in WAE. It will allow them to focus on their F1 endeavours. The sale of the stake should inject much-needed funding into the F1 operations. If a more competitive race car can be developed, perhaps the team has a chance of fighting for more points and subsequently, a better prize payout in 2020.
Or else, the ever-diminishing funding may have drastic implications for one of F1's most iconic and successful teams.