Wimbledon 2016: Records Created and Broken
Published 07/12/2016, 2:27 PM EDT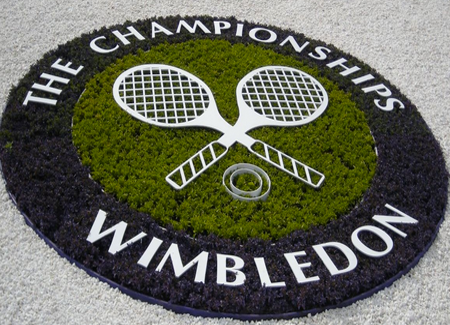 ---
---
This year's Wimbledon Championship has witnessed some fabulous matches and in the process some amazing records have been set through the course of the tournament. We at Essentially Sports take a look at the most significant records created.
ADVERTISEMENT
Article continues below this ad
1. Serena's record equalling Grand Slam Haul
ADVERTISEMENT
Article continues below this ad
Following her success at SW19, Serena Williams, the World No.1, won her 22 Grand Slam title to tie her with Steffi Graff of Germany for the most no. of Grand Slam titles in the Open Era, by a woman. It also establishes Serena Williams as one of the greatest players in the modern era to have graced the sport. She has also won her 9 title after turning 30. The previous best being 3 titles.
2. Single Wheelchair Title
For the first time in history, The Wimbledon Championships were witness to the Wheelchair Singles Event. The Men's Singles Wheelchair event was won by Gordon Reid of Great Britain, while the Women's Singles Wheelchair event was won by Jiske Griffioen of Netherlands.
3. Grand Slam Match Wins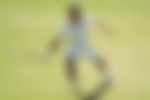 Swiss World No.3 Roger Federer became the first player to win 307 Grand Slam matches, passing the previous best of Martina Navratilova. The record was clinched when he beat Marin Cilic in a thrilling quarterfinal match. Meanwhile, Serena Williams has 304 Grand Slam match wins following her Wimbledon success.
4. Men's Doubles Event
This year's Wimbledon witnessed the first All French Grand Slam Men's Doubles Final of the Open Era, when Nicholas Mahut and Pierre-Hugues Herbert took on Julien Benneteau and Edouard Roger Vasselin. The pair of Mahut and Herbert emerged victor, with a scoreline of 6-4, 7-6 (1), 6-3.
 5. Women's Doubles Event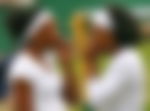 The William Sisters paired up to win their 14 Women's Doubles Grand Slam crown, and have kept their unbeaten doubles finals record intact at 14-0. Only Navratilova/Shriver has a better Grand Slam haul with 20 titles to the pair's name.
6. Federer Slayer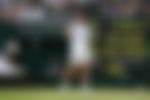 Milos Raonic of Canada produced a stunning upset when he beat Roger Federer in the semifinals of this year's Championships. It also marks Federer's first loss in a Wimbledon semifinal, having won his previous 11 semifinal ties in the Centre Courts of Wimbledon. Raonic also became the first Canadian male to qualify for a Grand Slam Final.
7. Djokovic's Records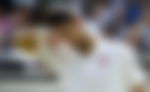 A second round victory over France's Adrain Mannarino ensured that Novak Djokovic would have a place in history books, for he wrapped up his 30 consecutive Grand Slam Win, an Open Era record. American Sam Querrey's victory over Djokovic in the 3 round was shocking as it was true. It marks the first time since the French Open 2009 that the World No.1 Djokovic has lost a Grand Slam Match before the Quarterfinal. The victory also snapped the Serb's consecutive Grand Slam Match winning streak.
8. Middle Sunday play
Middle Sunday play took place at the Wimbledon Championships for only the fourth time in the Championship's history. The only previous times rain had forced play on a Middle Sunday were in 1991, 1997 and 2004. A total of 12 matches were on schedule this year, on the Middle Sunday.
 9. Berdych's Unwanted Record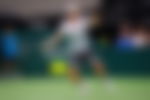 Tomas Berdych, the Czech 10 seed bowed out of Wimbledon 2016 with a very undesirable record to his name. With a win-loss of 49-115 against top 10 players, Berdych now has the most losses against top 10 players. His loss, a brutal thrashing at the hands of World No.2 Andy Murray in the semifinals meant that he overtook the previous record of 114 losses held by Swede Stefan Edgberg.
ADVERTISEMENT
Article continues below this ad
10. Murray Wins Big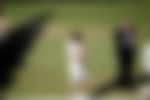 Andy Murray, with a triumph on Sunday evening extended his record of being the only player in the Open Era to win a Wimbledon Championship with his second Championship.
ADVERTISEMENT
Article continues below this ad
Murray has joined the likes of Rafael Nadal, Novak Djokovic and Roger Federer as the only players to win three or more Grand Slam Championships in the last 15 years.