Wimbledon: Round 2 Highlights
Published 07/01/2016, 1:09 PM EDT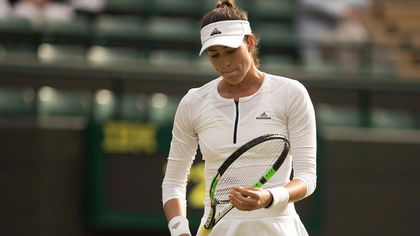 ---
---
Week one is still not over and this Wimbledon has already seen it all. Right from Marcus Willis's fairy-tale run to the shock exit of the current French Open champion, Garbine Muguruza, the tournament has popped in quite a few surprises and many more must be ahead. Let us look at some of the key results from round 2 at the All England Club.
ADVERTISEMENT
Article continues below this ad
No one expected the Swiss Maestro to break much of a sweat against the world number 772, who a few years ago was so overweight he earned the nickname Cartman, after the "big-boned" character from South Park.  As the £30-an-hour part-time tennis coach from Wokingham, walked on to Centre Court on Wednesday to play arguably the greatest tennis player of all time, he raised one arm, beamed from ear to ear, and gave a little shake of the head. He, like most others, could not believe this was really happening.
ADVERTISEMENT
Article continues below this ad
Roger Federer is quite popular at the All England club, but for once the deafening cheers that roared around the court for an hour and 25 minutes during the pair's second-round encounter were, for the most part, not for him. Marcus lost, of course. But he certainly didn't embarrass himself, being broken only once by the Swiss in the second and third sets. As he walked to the center of the court to acknowledge the crowd after losing, the persistent fun filled demeanor was gone, and he appeared to be on the verge of tears.
"I was enjoying it out there," an exhausted Willis said after the match. "If I'm playing quite well and competing with Roger Federer for a couple of sets, I'm doing the right thing."
Federer, for his part, said he had approached the match as if his opponent was a top 50 player, "because that's the level he was playing at".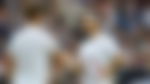 Garbine Muguruza fell to world No. 124 Jana Cepelova in a stunning upset. World No. 2 Garbine Muguruza, who beat Serena Williams less than a month ago to earn her first major title, was completely out of sorts thursday against world No. 124 Jana Cepelova.
Cepelova asserted her dominance over the 2015 Wimbledon runner-up, throughout the match and sent Muguruza home in just under an hour. Muguruza looked a shadow of the aggressive, powerful player that won her the French Open over Serena Williams. However, she appeared timid and flat-footed on the faster surface, failing to move across the court and missing routine shots.
Cepelova's win over Muguruza was her third over a top-three ranked player. She had beaten then-world No. 3 Simona Halep at last year's Wimbledon and ousted Williams from the 2014 Charleston Open.
"I think my energy was missing a little bit today", Muguruza told reporters after the match. "Today during the match, and after the match, I'm like, it's a tough day today. I feel empty a little bit, and I start to be sick. But I think it was a little bit of a combination."
13th seed David Ferrer became the biggest exit from the men's draw as he crashed out with a straight sets defeat to Frenchman Nicolas Mahut whose grass-court game was too much for Ferrer, thus continuing the Spaniard's disappointing season. The Spaniard, 34, who was beaten in the fourth round at the French Open has slipped to 14 in the world rankings. Ferrer, who has only reached the quarter-final twice at the All England Club, could make no impression on the Mahut serve and fell to another early exit. Mahut will play fellow Frenchman Pierre-Hugues Herbert in round three after he beat Damir Dzumhur of Bosnia-Herzegovina 3-6 7-6 (7-1) 7-6 (7-0) 6-2.
French Open semi-finalist Thiem lost three tie-breaks as he fell to a surprise defeat on Court One.
Vesely, 64 in the world rankings is in fact one of only two men to defeat Novak Djokovic in 2016 after beating him in April's Monte Carlo Masters.
It is only the second time Vesely has reached that stage at Wimbledon, after losing to Australia's Nick Kyrgios in that round two years ago.
The Austrian is now the highest-ranked seed to be eliminated from the men's singles competition.
Gilles Simon threatened to sue the umpire during his defeat to Grigor Dimitrov as the weather continued to prove a talking point at Wimbledon. Simon exchanged words with umpire John Blom after walking to his chair.
"I don't want to play, when it's raining, on grass. That's it," he was heard saying, before adding: "If I play and get injured, I will sue you and you will pay."
He later told a press conference, "I hate to play when it's raining. I never understood when they are forcing us to go on the court when the court is slippery. I understand. It's just not acceptable for me.
I feel the day I'm going to get injured on slippery grass, I'm going to sue everyone in the stadium. We try to understand what is happening in both parties, like tournaments and players, but at one-point yesterday it was just ridiculous."
ADVERTISEMENT
Article continues below this ad
In-spite of the rain lords frowning upon Wimbledon yet again, the tournament has produced some breath-taking clashes in the first two rounds, with plenty of big names being showed the exit door. With week 2 fast approaching, the intensity is only going to increase giving the fans much to look forward to.
ADVERTISEMENT
Article continues below this ad