Wimbledon Ladies singles semi-final review
Published 07/08/2016, 3:57 AM EDT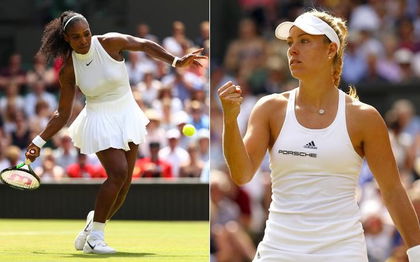 ---
---
We have the final two at Wimbledon. It is going to be Serena Williams vs Angelique Kerber in the ladies singles final on Saturday. While Serena would be playing for a record equalling 22 grand slam title, Kerber would be hoping to win her second slam after the Australian Open where she had beaten Serena in the final. Both these great players have had little or no trouble en route to the final. Kerber, who hasn't lost even a set so far had no problems dispatching Serena's elder sister Venus in the semi-final, thus putting to rest all the anticipations of an all-Williams final. In the other semi-final, Vesnina, who has had a terrific run in this year's championships was of no match to the 21-time grand slam champion, and was beaten in less than an hour.
ADVERTISEMENT
Article continues below this ad
Let us look at both the semi-final matches in closer detail-
ADVERTISEMENT
Article continues below this ad
Williams inflicted the fastest ever demolition in a Wimbledon semi-final as the American took just 49 minutes to thrash Russia's Elena VesninaThe six-time champion lost one point on her first serve in the whole match, produced 10 aces and fired a total of 22 winners. From the word go, Williams was in swaggering control. She broke the Russian's first service game and never looked back.
"Sometimes you can't even finish your serve before the ball is passing you," said Vesnina of the Williams return. "I tried everything. I did serve and volley a couple of times. But it was just not meant to be. It was all about Serena".
Serena took just 28 minutes to win the first set. The second was even easier. By then the pattern had been set: when Williams served, at up to 126mph, Vesnina got nowhere near as the ball slammed into the back boards. When the Russian served, Williams returned the ball precisely where she wanted it to land, moving her opponent around court according to her will. This was the shortest semi-final at Wimbledon since Lindsay Davenport beat Alexandra Stevenson in a minute less in 1999 for the loss of a game in each set.
John McEnroe, who was commentating for the match, said: "Serena's practice session this morning was harder than that match."Vesnina was frozen. Her legs looked like they weighed 200 pounds each. She couldn't move."
Of reaching her 28 grand slam final, Williams said-
"I mean, I think for anyone else in this whole planet, it would be a wonderful accomplishment." "For me, it's not enough. I need to feel that trophy. But I think that's what makes me different. That's what makes me Serena."
When a reporter asked what she thinks of her being called as one of history's greatest female athletes, this was the reply: "I prefer the word, one of the greatest 'athletes' of all time."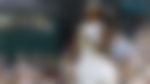 Having prevented Serena Williams from equalling Steffi Graf's open-era record of 22 grand slams when she won the Australian Open in January, on Thursday the 4 seed was at it again as she denied the 36-year-old Venus Williams, five times the champion here, a place in the final, 16 years after her first.
A semi-finalist four years ago, Kerber began nervously but grew into her task, too solid and energetic for a tiring Williams, clinching victory after an hour and 13 minutes. Williams was in her first grand slam semi-final for six years and her first Wimbledon semi for seven, a remarkable achievement because she suffers from Sjögren's syndrome, an auto-immune disease that causes chronic fatigue and muscle soreness.
The German broke in the first game but Williams was also dangerous on returns, breaking back immediately. The first five games were all breaks before Kerber, running everything down and making Williams play at least one extra ball per point, held and broke again to lead 5-2. Sighing and breathing harder than usual, Williams was battling with herself and her opponent and wound up with 21 unforced errors, 10 more than Kerber. The Williams first serve, such a weapon during her peak days, lacked its usual power and Kerber took advantage, breaking Venus 2-0 in the second set and holding the break all the way through to finally clinch victory with a brilliant forehand pass on the run.
"It's just amazing, to beat Venus in the semis," Kerber said. "It's always a really tough match against her, she's a champion, so I'm really happy about my first final in Wimbledon.
ADVERTISEMENT
Article continues below this ad
"I was a little bit nervous when I got out there because I was trying to play my best tennis. I was trying to move her, that was the plan. That is always the plan when you play against Venus because when she has the ball on the racket she just hits the ball from left to right, and you just run. That was my plan, to be the one to be aggressive."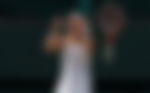 So instead of the ninth all-Williams final at a Grand Slam tournament, there will be a rematch of sorts to determine the title at Wimbledon. As Serena Williams again stands one victory from her record-tying 22nd major title, she will need to beat a woman who already stopped her once this year in that pursuit, Angelique Kerber. If Serena serves at her best, then Kerber will have a massive job on her hands to even stay close to the world No 1. But if Kerber can neutralise the serve, as she did in Melbourne, she could well have the edge.
ADVERTISEMENT
Article continues below this ad
Either ways, a spectacular battle awaits us in the final.