"Winners Will Be New Faces Again": Dominic Thiem Confident of Breaking Big 3's Dominance in 2021
Published 12/28/2020, 12:30 PM EST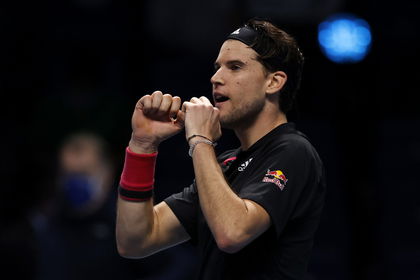 ---
---
The Austrian ace Dominic Thiem is undoubtedly one of the biggest stars of the 2020 tennis circuit. With winning his maiden Grand Slam at the US Open, the World No. 3 has separated himself from the crowd. In an interview, the 27-year-old talked about his triumph and expectations from the next season.
ADVERTISEMENT
Article continues below this ad
Even though the season was suspended for almost six months, Dominic's performance did not suffer at all. He started his 2020 year in the best way possible, finishing runner-up at the Australian Open to Novak Djokovic. And the Austrian ended his season also as a finalist in the ATP Finals against Daniil Medvedev.
Throughout the year, Dominic displayed his skill set in tennis and won many fans as a result. Looking ahead at 2021, the Austrian thinks that Novak and Rafael Nadal can win three out of the four Grand Slams. But he is certain that the world is ready to see new faces as winners of major tournaments.
ADVERTISEMENT
Article continues below this ad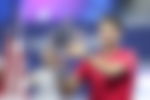 Dominic Thiem on nervousness facing big opponents
When the season halted, the Austrian had invested that time in training and preparation for the resumption of the tour. Dominic mentioned that he worked on his weaknesses during the break and that paid off well in New York. He proclaimed, "Now, I know no matter what happens I have the title."
(All quotes are translated using auto-translate on Youtube)
But his year was not as easy as it looked from the outside. The Austrian revealed that he felt his nerves getting exposed in Vienna and then in London against Djokovic.
The theory came to reality in the semifinals of the ATP Finals when Thiem defeated World No. 1. Their battle became the biggest highlight of 2020 as they both tested one other on every level in tennis. Watch their encounter here.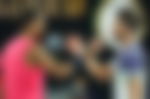 Thiem on Olympic Gold, Djokovic and Nadal in 2021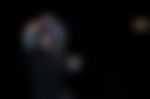 Tennis demands mental capabilities equal to physical strength. To get better, Thiem discussed his nervousness with his coach Nicolas Massu – two-time Olympic Gold medal winner. Massu told him that even he thought that everything will be easier after winning the medals, but that's not how tennis works.
However, by accepting his nerves, Dominic can counter the situation better. He is also looking forward to representing Austrian at Tokyo Olympics 2021.
ADVERTISEMENT
Article continues below this ad
Thiem on Djokovic and Nadal, "Probably the biggest favorites at the tournaments next year. But I believe that now the chance is greater that winners will be new faces again at the grand slams."
Tennis fans are weighing heavily on the Austrian and it will certainly be great to watch him compete and try to live up to those expectations in 2021.
ADVERTISEMENT
Article continues below this ad