With the CS:GO Coach Scandal Making Headlines, Will Valve Overturn Jamppi's Ban?
Published 09/01/2020, 1:49 PM EDT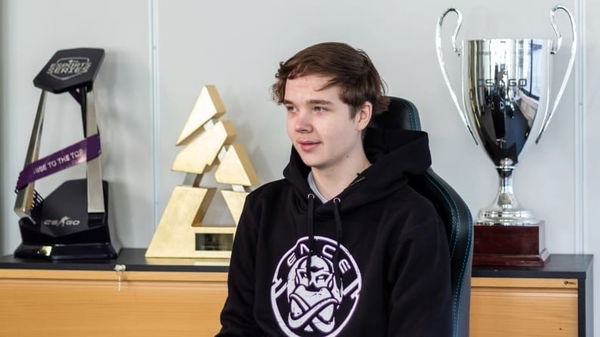 ---
---
The recent 'coach bug' scandal has sparked off a huge debate. As professional CS:GO coaches involved in the scandal have receive a temporary ban, people argue that this doesn't suffice.
ADVERTISEMENT
Article continues below this ad
This argument stems from the lifetime ban that was imposed on Elias 'Jamppi' Olkkonen. He had to play for OG's inaugural squad but never made it to the roster.
He had a VAC banned account under his name. However, he had signed up for the account while he was underage. Additionally, he claimed that he had lent his account to a friend, which caused more problems for him. Sharing accounts directly violates Steam Subscriber Agreement policies.
ADVERTISEMENT
Article continues below this ad
The Finnish player sued Valve, but that didn't work in his favor either. He could've become one of the youngest players to play at a major championship, but fate had a different route in store for him.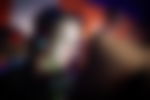 CS:GO- A 6-12-24 month ban for cheating at a 'World Championship'
Heroic's Nicolai '⁠HUNDEN⁠' Petersen, MIBR's Ricardo 'dead⁠' Sinigaglia, and Hard Legion's Aleksandr 'zoneR' Bogatiryev have been banned by ESL. Hard Legion's Bogatiryev will step aside for twenty-four months. Meanwhile, Petersen and Sinigaglia have been banned for twelve and six months, respectively.
6-12-24 month ban for using a glitch (cheat) to gain a unfair advantage in a professional match as an adult //

Lifetime ban for having a vac banned account as a 14y old.

What the?!😱😱
#FREEJAMPPI

— Aleksi Jalli (@alluCSGO) September 1, 2020
And this has enraged the players around the world. The three coaches belong to the most prominent CS:GO organizations in the world and have potentially cheated at a top tier championship.
Bogatiryev was guilty of exploiting the 'coaching bug' in six maps across three different matches. Taking this into consideration, a twenty four-month ban sounds preposterous compared to the lifetime ban on Jamppi.
There is yet another question that has been raised. Why are just the coaches being banned? If the coaches were using a bug that allowed them to communicate information, ultimately the players were carrying them out. Why are the players walking away with impunity?
Feels wierd that only the coach gets punished? Obv the players was in on it. #TRASHCS @michau9_ great work bro as always 💪

— Freddy Johansson (@Krimz) August 31, 2020
It's so absurd that Jamppi is banned for life from competing at the world championship for allegedly cheating as a nobody kid but you can be a coach and literally cheat in a qualifier for the same world championship and get a lower punishment.#freejamppi

— Thorin (@Thorin) September 1, 2020
The differences in the two incidents
It's not possible to compare the two instances. Jamppi was a kid and was merely guilty of a banned VAC account against his name. Moreover, it sounds baffling to compare the two incidents as the coaches belong to top tier teams and were well aware of what they were doing.
These bans are enforced by different companies – ESL/DH & Valve – I know this but it is irrelevant in a sense that ban given by ESL/DH is fair but lifetime ban for Jamppi by valve is not – point being this is one more good example to reconsider case Jamppi. God bless 😇

— Aleksi Jalli (@alluCSGO) September 1, 2020
ADVERTISEMENT
Article continues below this ad
Moreover, different companies have imposed the bans. In the case of the three coaches involved, ESL has taken the initiative to work with organizers to sort this out whilst handing them a temporary ban.
And in the case of the Finnish player who can't possibly play a major tournament because of having a banned VAC account but being banned by Valve, people are demanding a level-pegging. They either want the ban on the coaches to be permanent or Jamppi's ban lifted.
The 'coach bug' investigation, started by the veteran referee Michal Slowinski, will take some time to reveal the protocol that everyone has to follow.
ADVERTISEMENT
Article continues below this ad
The respective teams have suspended the coaches and vow to provide concrete statements once the official investigation concludes.
Now, just one question remains. Will Jamppi's ban be lifted?