Wolfgang Thiem Describes How Dominic Thiem Practised Tennis When He Was a Kid
Published 12/10/2020, 3:30 PM EST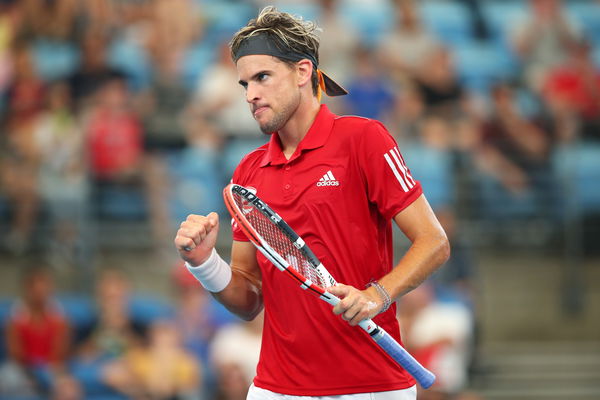 ---
---
In 2020, Dominic Thiem has made the most amount of development. To have won the first grand slam in your career is truly a remarkable moment. Amongst the players of the new generation, the man from Austria has done wonders in the past season. Behind all these performances, there has been a lot of hard work and dedication that has been invested by Thiem.
ADVERTISEMENT
Article continues below this ad
Recently, while speaking to Dominic's father, Wolfgang Thiem, he explained that his son has remained committed to always wanting to get better. He also gave an example of how Dominic would be in his childhood.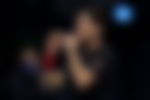 Dominic Thiem Would Play Against a Wall or the Garage Gate
ADVERTISEMENT
Article continues below this ad
Wolfgang said, "After a two-hour practice, he would go back to play against a wall or against our garage gate at home. He was spending hours on court and then would go to play football. He was interested in every ball sport." Well, Dominic Thiem is surely enjoying the fruits of all those years of sheer determination and hard work.
ADVERTISEMENT
Article continues below this ad
On a lighter note, as a tennis fan, one should be glad Thiem chose to play tennis over football. After seeing him in recent tournaments, it's really exciting to see him play. Finally, there is a player who can cause trouble for the likes of Djokovic, Federer, and Nadal. He can surely be considered an asset to our sport. 
His father praised him for having incredible stamina and his ability to maintain focus. Wolfgang felt that those moments in his childhood is helping him currently to win matches from being on the receiving end at times. 
The senior Thiem explained, "Even at a young age, he had incredible stamina and such an ability to focus… Thanks to that, when he was playing tight matches, he would often manage to win even after losing the first set."
ADVERTISEMENT
Article continues below this ad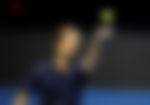 Reflecting on his performance towards the season, Thiem finished the season as the finalist at the ATP Finals. Although there are some positives he took back. Dominic did beat Djokovic and Nadal during the course of the tournament. Thiem will next be seen at the Australian Open in 2021.