"Words Cannot Describe How Much You Contributed to Tennis": Novak Djokovic Congratulates Serena Williams on Her Recent Milestone
Published 05/12/2021, 8:30 AM EDT
---
---
Novak Djokovic has sent a personalized video message to Serena Williams, congratulating her for being on the cusp of a major career milestone — her 1000th match. The 23-time Grand Slam champion will launch her Italian Open campaign against Argentine Nadia Podoroska on Wednesday.
ADVERTISEMENT
Article continues below this ad
Opening her message with a "Hey Serena", the current men's World No.1 said words aren't enough to describe her contribution to the sport in general.
"Congratulations on your big milestone, playing (the) 1000th match in your career. Words cannot describe how much you contributed to tennis in general," Djokovic said.
ADVERTISEMENT
Article continues below this ad
He added that she has been an icon, not just for her fans but for many of her peers across the men's and women's fields, and it's been a privilege to be playing in the same era as her.
Novak Djokovic has advised Serena Williams to keep going
Djokovic said Serena has been a trailblazer in more ways than one, inspiring many, including himself, with her on-court and off-court actions. Wishing her many more years in the sport, the reigning Australian Open champion advised her to shut her eyes and ears to detractors and just "keep going". 
"You have been an icon to this sport. Thank you so much for everything you have done on and off the court and what you keep on doing. You inspire myself (and) many other players on both men and women's sides and we are so excited to share the same era as you. So, wishing you all the best, champ! Keep going," Djokovic said.
Serena played her 100th match at the age of 17 and won!
Playing her 100th Tour match as a 17-year-old, Serena had defeated four-time Grand Slam champion, Arantxa Sanchez Vicario, in the opening round of the Grand Slam Cup in Munich on September 27, 1999.
Her 200th tie at the Scottsdale final on February 25, 2002, also ended in victory over former champion Jennifer Capriati in three sets.
In her 300th match, the champion posted an emphatic win over former Greek tennis star Eleni Daniilidou in the semifinals of the Miami Open on March 24, 2004.
ADVERTISEMENT
Article continues below this ad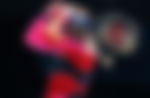 She also marked her 400th match with a resounding win over former five-time Grand Slam champion Maria Sharapova in the fourth round at Miami on March 21, 2007.
Her 900th tie was a second-round clash against former American tennis star Vania King at the 2016 US Open.
ADVERTISEMENT
Article continues below this ad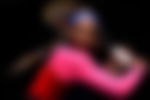 It, too, ended in a straight-set win for the American.