World No.106 Ludmilla Samsonova Fights Back Against Belinda Bencic and Denies Her WTA Berlin Title Ahead of Wimbledon Championships 2021
Published 06/20/2021, 11:38 AM EDT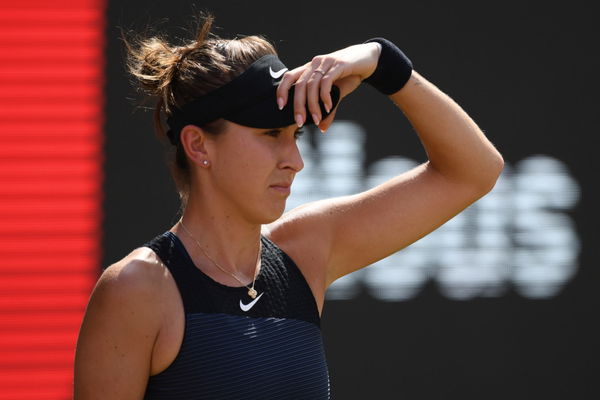 ---
---
Former World No.4 Belinda Bencic suffered a three-set loss against a qualifier and World No.106 Ludmilla Samsonova in the finals of WTA Berlin 2021. Bencic suffered her second consecutive loss in WTA finals, as Samsonova won her first WTA title, and en route to the triumph, she beat the likes of Victoria Azarenka, Madison Keys, and now Bencic.
ADVERTISEMENT
Article continues below this ad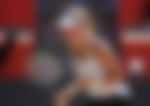 Belinda Bencic's strong start in the final of WTA Berlin 2021
ADVERTISEMENT
Article continues below this ad
Bencic was obviously the more experienced player and hence was showing her calm in the final. The initial few games were very tricky and nervy as Samsonova faltered. The Russian lost her serve in her first service game itself and quickly saw a 3-0 deficit in front of her.
Bencic was easily winning points as Samsonova lost the attacking instinct that she had against Azarenka. The Swiss player continued her rampage as she easily won the second break to win the first four games of the opening set, 4-0. That run would stretch to 5-0 as Samsonova stared at a bagel. However, the Russian saved her embarrassment to open her account, 5-1. Belinda then completed the set, 6-1 in 29 minutes.
Ludmilla Samsonova makes a comeback against Belinda Bencic in the second set
The second set was the carbon copy of the first set. However this time, Samsonova was ahead and strong. The Russian wasn't hesitant as Bencic dropped her intensity. Bencic was easily broken the first time as Samsonova then stretched her lead to 3-0.
A second break would follow and Samsonova would take a 4-0 lead. That lead would stretch to 5-0 as Bencic faced pressure to save herself from getting bageled. She would save her serve at 5-1 as Samsonova served for the second set. And just like the first set in 29 minutes, it was Samsonova who took the set 6-1 to level the match.
Ludmilla Samsonova wins her first WTA title in Berlin
ADVERTISEMENT
Article continues below this ad
Like against Azarenka, once Samsonova found her rhythm, she was strong with her backhand. And against Bencic as well, she was pouncing on the Swiss in the third set. Bencic lost her serve in the first game and from there she played catch up as Samsonova raised her lead to 4-2.
Serving at 4-2, Bencic again was troubled but just held on, 4-3. Samsonova felt the pressure and faced two break points. However, Bencic couldn't convert them and Samsonova marched on. At 5-3, Samsonova saw her first match point on Bencic's serve. Bencic saved one but couldn't save the second as Samsonova picked her first WTA title.
ADVERTISEMENT
Article continues below this ad