ES World XI: Righties vs Lefties & Notable Omissions
Published 02/01/2016, 4:17 PM EST

Follow Us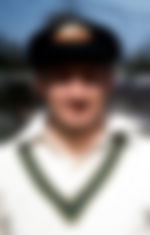 America's Favorite Video Today
Earlier this year, my friend Terence came up with this novel and ingenious idea of an all-time Righties World XI vs Lefties World XI, in Test cricket. I have seen all-time cricket XI teams of all sorts and opinions; of countries, from notable past players, and from reputed sports magazines, but rarely one in terms of handedness. Terence's proposed teams, to be gentle, had a few weak links, but the overall idea chain clung to me like the stripes on a zebra. His friends and I suggested our inputs for possible improvements leading to a heated discussion on which team we thought would possibly win a one-off Test match or series. This forced me to consider my all-time Righties vs Lefties World teams, which I'll share with you today.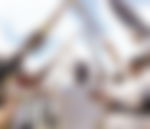 In any cricket team, every player has a special role to play. There are the openers, who as the name suggest, commence the batting side's innings against a red, hard pelting new ball – oftentimes – from the opposition's fiercest and deadliest bowlers. There are also the middle-order batsmen, the all-rounders, the wicketkeeper, fast bowlers, and the spinners. Therefore, my teams must have the right mix of players to ensure it is a balanced side. Ideally, the XI should constitute two openers, three middle-order batsmen, one genuine all-rounder, a wicketkeeper, three fast bowlers and a spinner. The only question that remains unanswered is, who will lead the teams as a captain?
ADVERTISEMENT
Article continues below this ad
OPENERS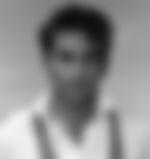 For the righties team, I select the "Little Master" from India, Sunil Gavaskar, and"The Master", Jack Hobbs from England as my openers. Gavaskar, a tormentor of élite fast bowlers, and Hobbs, described by Wisden as the "supreme craftsman," are undoubtedly the right choice according to me. Gavaskar averaged a mind-boggling 65 against the fearsome West Indian bowling attack of the 1970s and 80s. Likewise, Hobbs averaged a phenomenal 63 combined over 19 consecutive years of his 22-year career. Henceforth, if you want to start your innings off on a gargantuan note it's definitely Gavaskar and Hobbs. Notable omissions: Herbert Sutcliffe, Len Hutton and Virender Sehwag.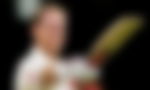 For the lefties, the choice is much simpler: Australia's Matthew Hayden and South Africa's Graeme Smith stand out easily from the lot. They are two tenacious and audacious left-handed openers who can tackle any new ball opening attack. Notable omissions: Justin Langer and Bill Lawry
MIDDLE-ORDER BATSMEN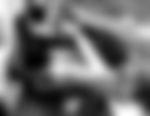 If one specialization in cricket causes controversy more than all others when picking an all-time XI team, it's the middle-order batsmen positions. After much debating, arguing, and table flipping, with myself; for the righties, it has to be the supernatural Sir Donald Bradman, the Indian god Sachin Tendulkar and the Master Blaster Sir Viv Richards. All three batsmen have radically changed the game of test cricket. Notable omissions: George Headley, Wally Hammond, Everton Weekes, Clyde Walcott, and the list continues perpetually.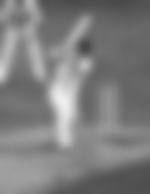 For the lefties, the decision isn't any easier. However, the run machine Kumar Sangakkara, the record breaker Brian Lara and the destructively exquisite Graeme Pollock, pick themselves easily. These blokes are three of the best willow wielding masters of run production, the game has ever seen. Notable omissions: Allan Border, Michael Hussey, and Shivnarine Chanderpaul.
ALL-ROUNDERS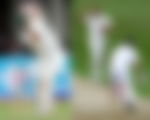 When it comes to the all-rounders, it can be only two: Jacques Kallis for the righties, and Sir Garfield Sobers for the lefties. These gents could have made to each team as middle-order batsmen, but picking them as all-rounders will appease the fiery mob of cricket pundits who were prepared to have me walk the plank for leaving them out of the respective middle-orders. Notable omissions: Imran Khan, Kapil Dev, Ian Botham, and Keith Miller.
WICKETKEEPERS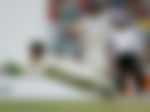 Though still at odds, my wicketkeepers are AB de Villiers, for the righties and Adam Gilchrist, for the lefties: two of the best batting wicket keepers of all-time. Each team will need as many runs as possible from this position against the superlative bowlers mentioned below. Notable omissions: Mark Boucher and MS Dhoni for the righties, and Andy Flower for the lefties, who just narrowly missed out.
FAST BOWLERS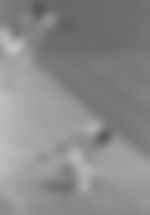 Mike Atherton once remarked: "Quality (fast) bowlers need … three things: (vicious) pace, (puzzling) movement and (invariable) accuracy." For the righties, the searing Malcolm Marshall, the death-dealing Sir Curtly Ambrose, and the robotic root android Glen McGrath perfectly encapsulate these three qualities for the right-arm fast bowlers. Notable omissions: Richard Hadlee, Dennis Lillee, Michael Holding, and Dale Steyn.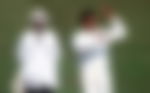 For the lefties, the swing maestro Wasim Akram and the ferocious Australian devils,Mitchell Johnson and Alan Davidson, complete the left-handed swinging lot. Notable omissions: Chaminda Vaas and Zaheer Khan.
SPINNERS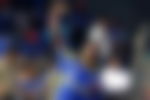 Another area bode in controversy is, which spinners to pick for these XIs. We have had prodigious right-arm spinners of the likes of Shane Warne, Muttiah Muralitharan and Anil Kumble. However, I'm picking the controversial Sri Lankan magician, Muralitharan. Sorry leggies, Muralitharan has been the most productive and penetrative spinner of all-time.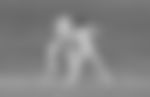 For the lefties, it's the outspoken Bishan Singh Bedi, for me. He was fearless and gifted beyond all other lefties which we've ever seen. Notable omissions: Hedley Verity, Daniel Vettori, Derek Underwood, and Ragana Herath.
CAPTAINS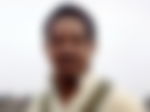 The indomitable Sir Donald Bradman and the intrepid Sir Garfield Sobers, considered the two greatest cricketers, and cricketing minds of all-time, are the worthy captains of each team. Their deputies, if needed, are Viv Richards and Graeme Smith: two of the most successful captains in cricket history.
So, to recap, the batting lineups are:
Righties XI
1. Sunil Gavaskar, 2. Jack Hobbs, 3. Donald Bradman (Capt.), 4. Sachin Tendulkar, 5. Viv Richards (v. Capt.), 6. Jacques Kallis, 7. AB de Villiers (wk), 8. Malcolm Marshall, 9. Curtly Ambrose (we'll ignore that he bats left-handed), 10. Glen McGrath, 11. Muttiah Muralitharan.
Lefties XI
1. Matthew Hayden, 2. Graeme Smith (v. Capt.), 3. Kumar Sangakkara, 4. Brian Lara, 5. Graeme Pollock, 6. Garfield Sobers (Capt.), 7. Adam Gilchrist (wk), 8. Wasim Akram, 9. Mitchell Johnson, 10. Alan Davidson, 11. Bishan Singh Bedi (we'll ignore that he bats right-handed).
Share your teams and let's hear which of my teams will win in the comments section below or at zaheer.lies.and.statistics@gmail.com
ADVERTISEMENT
Article continues below this ad
Until next time…
Author : Zaheer E. Clarke is a lecturer, sports columnist, blogger, analyst and statistician from Jamaica, West Indies who is madly in love with cricket.
Facebook: https://www.facebook.com/zaheerfactsliesstatistics
ADVERTISEMENT
Article continues below this ad
Blog: Zaheer's "Facts, Lies & Statistics"
Email: zaheer.lies.and.statistics@gmail.com
Providing feedback will help us make your experience better.
Enjoyed Your Read? Let us know how likely you are to recommend EssentiallySports to your friends!