"Would Have Loved It if All These Guys Didn't Exist": Jo-Wilfried Tsonga on Djokovic, Nadal, Federer and Murray
Published 01/13/2021, 11:58 AM EST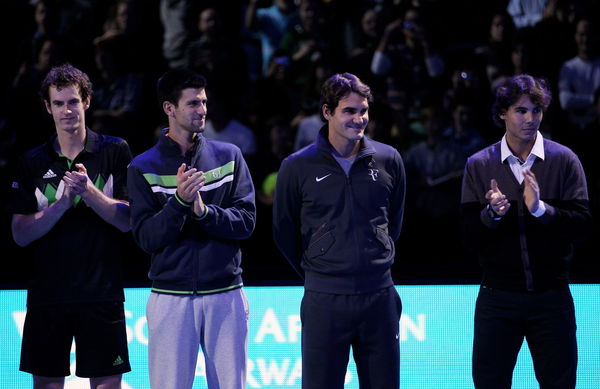 ---
---
The 2010s saw the emergence of the 'big four' in tennis. Roger Federer and Rafael Nadal were dominating tennis in the earlier decade, then came Novak Djokovic, and later came Andy Murray. The quartet created such an effect on tennis that no one was able to break their dominance. Many reached Grand Slam finals against them but lost. Jo-Wilfried Tsonga was one of those players who tried challenging the big four but couldn't.
ADVERTISEMENT
Article continues below this ad
Tsonga reached his peak when the big four were dominating tennis. So in a recent interview with Eurosport, Tsonga jokingly said that he would have loved it if the big four hadn't existed.
"We're going to be honest, I would have loved it if all these guys didn't exist," Tsonga said. (quotes have been translated from French using Google Translate)
ADVERTISEMENT
Article continues below this ad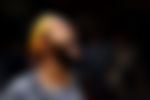 Tsonga reached his only Grand Slam final at the 2008 Australian Open, but he lost to Novak Djokovic. But playing in such a generation was also a thing of pride.
"When you're 5th in the world, you say to yourself 'if they didn't exist, I would be fine'. But it is also a source of pride."
Jo-Wilfried Tsonga on beating the likes of Rafael Nadal, Novak Djokovic, Roger Federer, and Andy Murray
Beating the big four is a thing of pride for Tsonga. He has beaten Federer and Djokovic six times. Tsonga has beaten Nadal four times and Murray two times.
"Yeah but sometimes I beat him anyway. It is a source of pride. Same with Rafa, with Novak, with Murray and the others. We finally played in a crazy generation! "
ADVERTISEMENT
Article continues below this ad Tsonga has been one of those players that at one point was the 5th best player after the big four. But over the past few years, Tsonga has dealt with a lot of injuries and loss of form.
He has dropped out of the top 50 and made a shocking decision of not playing the Australian Open 2021. Whereas apart from Murray, the big 3 of Djokovic, Nadal, and Federer are still going strong on the ATP tour. But still, Tsonga has had memorable victories against the big four. His comeback victory against Federer at the 2011 Wimbledon stands out.
ADVERTISEMENT
Article continues below this ad