Would the New Playing Surface Be an Additional Challenge for Players at US Open 2020?
Published 08/10/2020, 8:21 AM EDT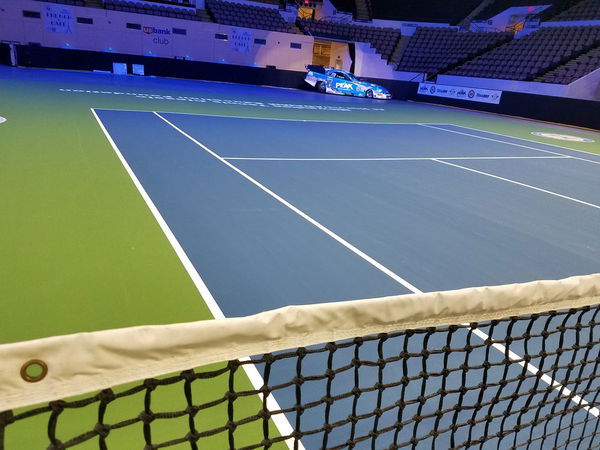 ---
---
Tennis in the COVID-19 era is already seeing a lot of changes with new rules and guidelines coming into play. The US Open, which will start later this month, has also laid out new rules of its own, signaling many changes in the way the event will be played this year.
ADVERTISEMENT
Article continues below this ad
While these are all changes that will have an effect off the court, players will also need to focus on one particular change that will directly affect their game on the court – that of a new playing surface.
Back in March, the United States Tennis Association (USTA) announced that Laykold has been selected as the new court surface at the Billie Jean King National Tennis Centre.
ADVERTISEMENT
Article continues below this ad
This ended a 41-year association with the Deco Turf playing surface.
What the Laykold courts have to offer
The new courts are manufactured by Advanced Polymer Technology (APT) from start to finish.
Laykold courts are said to be in the medium category when it comes to the speed of the playing surface. This will make the game speed slower this year. US Open is generally played on medium-fast surfaces.
The Laykold courts are an upgrade from Deco Turf. They come with a vapor barrier, which increases consistency in court speed and performance.
Generally, the court speed and consistency tend to change as the tournament progresses, becoming slower in pace.
With the consistency in the performance of Laykold courts, that factor would be out of the question with the courts playing evenly throughout. The Laykold courts are also said to be useful to enable longer player longevity. This is due to the consistent playing speed that the surface offers. These new surfaces are also said to be environment friendly.
No practice for players ahead of US Open
Laykold courts are being used at the Miami Open and New York Open for many years. They have also been used at a few Fed Cup matches in the past.
With the cancellation of the Miami Open, players have not had the chance to practice on courts similar to what they will have in New York.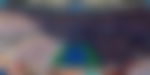 ADVERTISEMENT
Article continues below this ad
The Cincinnati Open will also be played on Laykold courts this year. The venue for the Cincinnati Open and US Open is the same this year due to the threat of coronavirus
Back in June, the Laykold surface was sent to Serena Williams and was installed at her home, enabling her to get used to the surface.
Source – US Open.org
ADVERTISEMENT
Article continues below this ad