WOW! Coco Gauff Fights Back Against Serena Williams' Slayer Katerina Siniakova to Reach WTA Parma 2021 Final
Published 05/21/2021, 10:28 AM EDT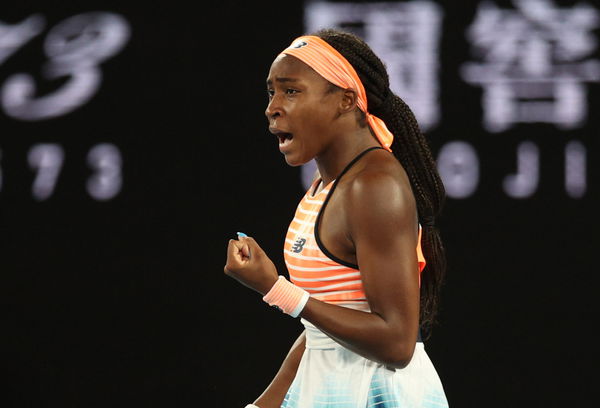 ---
---
American teenage sensation, Coco Gauff got a tough three-set victory to advance into the finals of the WTA Parma Open 2021. She fought back against Katerina Siniakova, who en route to the semifinals beat Serena Williams in the second round. The scorecard read – 7-5, 1-6, 6-2.
ADVERTISEMENT
Article continues below this ad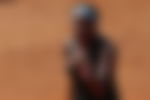 A mini-comeback in the first set from Coco Gauff
ADVERTISEMENT
Article continues below this ad
The start of the match was of high quality. Both the players found their rhythm quickly and didn't give any loose points to their opponents. However, Gauff was again a bit nervy on her serve and showed few glimpses of cracking, but held on to lead 3-2. Gauff had improved her shots under pressure and by 3-3 had already saved four break points.
However, the first lapse in concentration came while serving at 4-4. Siniakova continued to push Gauff and hence the American made consecutive mistakes to give a break to Siniakova. The Czech player then served for the set but faltered and Gauff was back in the game, 5-4. Gauff was back with a bang as she held her serve and broke Siniakova again to win the first set. From 5-4 down, Gauff won three consecutive games to win the set, 7-5.
Katerina Siniakova's strong statement in the second set
After a disappointing end to the first set, Siniakova came at Gauff with intensity. She was playing more at the net, as Gauff seemed a bit tired. Siniakova was quickly two breaks up and led, 4-0. At 4-1, Gauff had three consecutive break points, but Siniakova's pinpoint serves thwarted her returns and Siniakova led, 5-1.
Gauff was frustrated with herself as nothing was going her way in the second set. Her forehand was abysmal and leaked points to Siniakova. Siniakova soon broke Gauff for the third time in the set and won the set, 6-1.
Coco Gauff reaches the final of WTA Parma 2021
After the thrashing in the second set, Gauff was on the back foot. Siniakova served well starting on and led 1-0. Gauff was barely hanging on as she saved two break points to level the final set, 1-1. She showed great maturity under pressure as she gathered momentum in the third set.
Gauff was again sliding around the court well. From her forehand side she found acute angles that troubled Siniakova and from her backhand, she hit long and hard shots close to the baseline. This power-hitting earned her a break in the final set, 2-1.
ADVERTISEMENT
Article continues below this ad
As Gauff was leading, Siniakova was frustrated with herself and gave away another break to Gauff, 4-1. At this point, Gauff was returning well and played a perfect game under pressure. Soon the set raced to 5-2, where Gauff was nervy to serve out the match. She saved one break point and later converted the match point to win, 6-2.
ADVERTISEMENT
Article continues below this ad