"Wrong Edge of the Sword": Novak Djokovic Draws Parallel With Naomi Osaka's Situation at French Open 2021
Published 06/02/2021, 8:13 AM EDT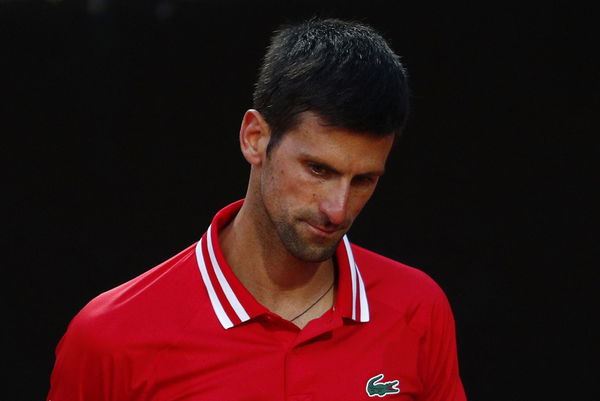 ---
---
World No. 1 Novak Djokovic won his opening-round match at the French Open 2021 with ease. After the match, he spoke on various issues and the one topic that drew attention was the situation surrounding Japanese star Naomi Osaka. The 23-year-old had decided to avoid the post-match press conference during the entire tournament.
ADVERTISEMENT
Article continues below this ad
She took such a decision because she was dealing with mental health struggles. Her decision drew a lot of negative responses and a day after winning her opening round match, she decided to withdraw from the French Open 2021. Djokovic voiced his opinion and lent his support to her.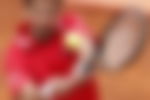 The World No. 1 stated, "Naomi, she's very young and she grew up obviously with social media and the ability to speak out through her channels.
ADVERTISEMENT
Article continues below this ad
"Look, I can understand her very well, and I empathize with her because I was on the wrong edge of the sword in my career many times with media I know how it feels."
Novak Djokovic could relate to Naomi Osaka
The Serbian empathized with the young Japanese as he remembered going through rough phases during his early days on the Tour. The use of social media is at large and it can have its negative effects too. At the end of the day, players are human too, and can go through different thought processes.
The 34-year-old player
added
,
"I support her. I think she was very brave to do that. I'm really sorry that she is going through painful times and suffering mentally, is what I've heard. I haven't spoken to her. But it seems like she has been struggling. I wish her all the best. I hope she recovers. She's a very important player and brand for and person for our sport."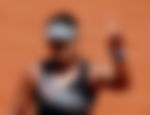 Naomi Osaka success extends off the court too
The stakes of
Naomi Osaka
in the sport are high. She is the second highest-earning athlete amongst men's and women's section. The Japanese player only trails behind Roger Federer in the previous year's earnings, which indicates how important she is to tennis.
The 18-time Grand Slam winner said, "So we need to have her back. This was, I must say, a very bold decision from her side but she knows how she feels best. If she needs to take time and reflect and just recharge, you know, that's what she needed to do, and I respect it fully. I hope that she'll come back stronger."
Djokovic said he was not surprised by the initial Grand Slam reaction to Osaka: the fine, the hard line. Said he is accustomed to the news conference concept but that times have changed with social media. His thoughts on Osaka:
pic.twitter.com/mmYWY4UxdY
— Christopher Clarey (@christophclarey) June 2, 2021
ADVERTISEMENT
Article continues below this ad
It will be interesting to see what her next move will be. As far as Novak is concerned, he is scheduled to play his second-round match on Thursday. He looked solid yesterday and it will be interesting to see how far the Serb goes in the French Open 2021.
ADVERTISEMENT
Article continues below this ad