Aryna Sabalenka Reveals How Hiring Former Hitting Partner as Coach Has Helped Her Tennis
Published 01/08/2021, 11:41 AM EST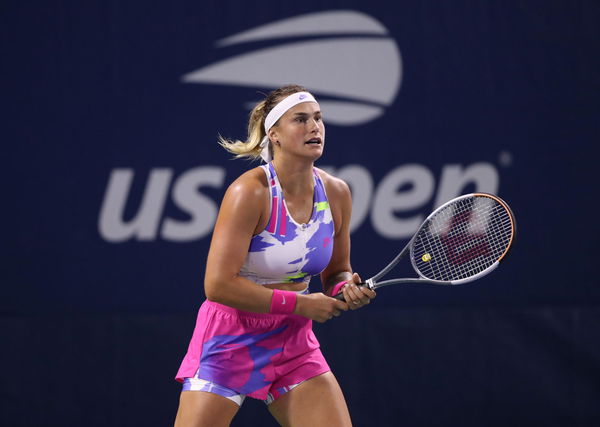 ---
---
Belurussian tennis star Aryna Sabalenka has shared how hiring her former hitting partner as full-time coach has had a positive impact on her game. 
ADVERTISEMENT
Article continues below this ad
Fielding media queries after making short work of Australian Ajla Tomljanovic in the fourth round of the ongoing Abu Dhabi Open on Friday, Sabalenka said her former sparring partner Anton Dubrov has helped her finetune the technical side of her game and given mote belief.
"He's just a really positive guy": Aryna Sabalenka on coach Anton Dubrov
ADVERTISEMENT
Article continues below this ad
In reply to a question from Essentially Sports on the changes that Dubrov brought to her game this year, Sabalenka said, "Oh, he just, he's (a) really positive guy. There is no stress to working with him. He's not like yelling at me or saying some bad things about me."
The Belarussian, who finished the 2020 season at 10th in the WTA singles rankings, said that her coach shared his thoughts on how she can work on the technical aspects of her tennis and basically raised her level of confidence since taking over.
"He just tried to stay cool and positive and give me some thoughts about the techniques, but in a nice way. And that's why I feel really, really good and really confident about my game," Sabalenka said.
Sabalenka says her coach is trying to improve her serve
She added that her coach was also working to improve her service and add more to variation to her shot-making.
"So I think this is the most important thing about him. And also, he is just trying to work on my touch and my surf and my, like, variation of the shots," the Belarussian said.
The changes that she talked about were clearly in evidence in the performance that she dished out in the Saudi capital on Friday.
Converting 7 of her 11 break points into game wins, Sabalenka brought her superior set of skills to bear on her 67th-ranked opponent and eventually finished on the winning side.
ADVERTISEMENT
Article continues below this ad
While the Australian tried to stay in the game in the opening set, the Belarussian won the big points to pocket it. The second set was more of a breeze for Sabalenka as she came away a comfortable 7-5, 6-4 winner.
However, her weak serve was also on show during the round-of-32 clash as she committed 9 double faults to her opponent's 4.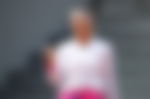 ADVERTISEMENT
Article continues below this ad
However, the win would have surely boosted her confidence ahead of the Australian Open.