All You Need to Know About Strawberries Served at Wimbledon Championships
Published 06/21/2021, 10:20 AM EDT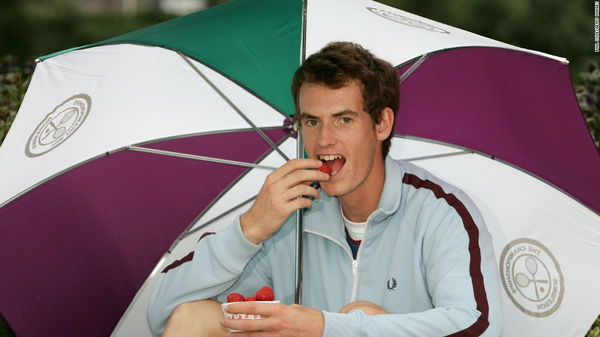 ---
---
Wimbledon Championships is the third annual Grand Slam tournament in tennis that commences near the end of June in London. And since it's summer in the region at the time, the oldest tennis event has enjoyed a traditional history with the summer's delight, strawberries.
ADVERTISEMENT
Article continues below this ad
But what type of strawberries do fans in Wimbledon eat and where are these tasteful berries brought in from?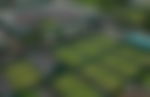 The world's premier tennis competition shares a close relationship with Hugh Lowe Farms in Maidstone, Kent. In 2019, the fans present at the Championships approximately consumed 27 tons of strawberries!
ADVERTISEMENT
Article continues below this ad
So naturally, there must be a thing or two about the Kentian strawberries that make them Wimbledon-approved.
Read More: Why Can't Wimbledon Championships 2021 Be Postponed to Winter Months?
What types of strawberries does Wimbledon serve?
The company grows the Malling Cenetary species of strawberries in their several designated hectares of farm, especially for Wimbledon. Huge Lowe Farms hire around several hundred pickers every season, 40 odd picks for the grass Major.
Considerably, according to Marion Regan, the owner of Huge Lowe Farms, they have been farming strawberries and raspberries since the Victorian days. She even confirmed that she is always excited and looks forward to the two weeks every year.
According to legend, King George V brought the tradition of eating strawberries during tennis matches in the United Kingdom. However, most believe that since they both concur during the summers, the pair inevitably matched.
Notably, the pickers began their work at 5:30 am to ensure that strawberries do not get warm. These are Grade 1 strawberries, which later are weighed, inspected, and delivered in the Wimbledon purple punnet the same day.
In 2020, the Wimbledon Championships did not take their strawberries order as due to the ongoing pandemic, the tournament could not be played. Consequently, the company turned the strawberries into jam.
Watch this story: Unknown Facts About Wimbledon Championships
What are the famous consumables at Wimbledon Championships, besides strawberries?
Most significantly, fans enjoy the luscious and tender Kentian strawberries with cream at Wimbledon. It's a tradition so deeply rooted now that without them, the experience of witnessing the only Major on the grass-court surface might seem incomplete.
Also, Wimbledon popularly serves Pimm's, an English brand of gin-based fruit cup. They even serve sandwiches, bath buns, scones, pastries, doughnuts, and a lot more.
ADVERTISEMENT
Article continues below this ad
No doubt, the Championships sets a different tone than all other tennis competitions.
What is your favorite thing about Wimbledon?
ADVERTISEMENT
Article continues below this ad
Also Read: "Official Tennis of Sipsmith Gin": Wimbledon Championship 2021 Joins Forces With New Sponsors