Ashleigh Barty Defends Novak Djokovic's Withdrawal From Tokyo Olympics 2020 Bronze Medal Match
Published 08/02/2021, 10:30 AM EDT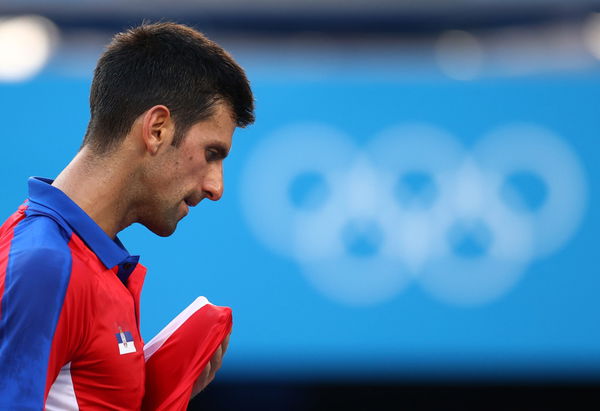 ---
---
After Tokyo Olympics 2020 men's singles bronze medal loss, Novak Djokovic withdrew from the mixed doubles bronze medal match, citing a right shoulder injury. Consequently, Ashleigh Barty and compatriot John Peers won third place. Afterward, while leaving Japan, the Australian World No. 1 reflected on the Serbian ace's withdrawal.
ADVERTISEMENT
Article continues below this ad
Most significantly, Barty suggested that every athlete faces unique challenges on the court. Therefore, considering the level Djokovic is at, she felt she has no place to comment on his decision.
The 25-year-old also agreed with WTA founder Billie Jean's famous quote, "pressure is a privilege." Additionally, Barty confirmed that the ability to push beyond limits is what makes "the greatest the greatest."
ADVERTISEMENT
Article continues below this ad
Ashleigh Barty on Novak Djokovic
Primarily, Barty suggested that the question about Djokovic's withdrawal is for him more than for anyone else.
"I think you will have to ask him that one," Barty said. "Obviously, he's been through a lot over the last month or two, but that's certainly a question for him more than us. I think everyone's in a unique circumstance; I think everyone goes through different feelings and different pressures on the court."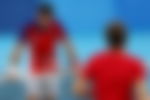 Despite the fact that they are both the World No. 1 in tennis, Barty emphasized that Djokovic is "a league above" her. Moreover, she mentioned that since he is going for the Grand Slam at US Open 2021, she cannot know his mindset.
"Novak's, certainly, in a league above myself as to what he's aiming for," Barty continued. "I mean, he's going for the Grand Slam this year. It hasn't been done since Rod Laver a long, long time ago. So I think that's pretty special what he's going for, but it's really hard for me to comment on what he's feeling, just genuinely, because I don't know what that feels like."
Notably, if Novak wins the US Open 2021, he would be the first male player after Rod Laver in 1969 to win all four Grand Slam tournaments in a year.
Watch this story: Tokyo Olympics 2020: Simone Biles Heartbreaking Withdrawal, Michael Phelps Supporting Her, Everything Else You Need to Know
Barty explains what makes players like Djokovic great
The Aussie ace conveyed that when you are an athlete in a stressful environment, at times, it's challenging. But she added that while it can be heartbreaking, it can also be euphoric.
ADVERTISEMENT
Article continues below this ad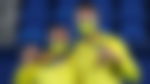 In addition to that, Barty suggested that one must push themselves to that nth degree, and that's what makes great athletes great. However, she also agrees that everyone has limits, and that separates the great from others.
She said, "I think being able to find that limit to push that limit time and time again is what makes the greatest the greatest and what makes these really special achievements extra special."
ADVERTISEMENT
Article continues below this ad
Both Barty and Djokovic have withdrawn from Rogers Cup due to their tiring schedule. Hopefully, they will be back soon to try and clinch the US Open 2021 title.