Belinda Bencic Reveals Roger Federer is Following Tennis From 'Futures to Challengers to Olympics'
Published 07/27/2021, 7:53 AM EDT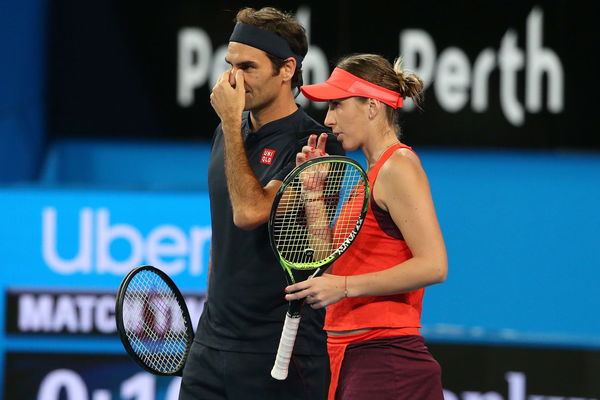 ---
---
The 2020 Tokyo Olympics was inaugurated last week in a larger-than-life fashion. The grand stage belonged to athletes from across the globe, who donned the proud colors of their country and began their quest for gold. However, tennis fans would surely be disappointed as many big names missed out on the tournament this year. Notably, Swiss maestro Roger Federer bid goodbye to his dream of Olympic gold after withdrawing from the Summer Games.
ADVERTISEMENT
Article continues below this ad
Earlier this year, Federer announced that he would not be taking part in the mega-event, following a setback in his knee. The news came in shortly after his 2021 Wimbledon Championship exit. Hence, disgruntled fans were all the more devastated as this would surely mean Federer's dream of Olympic gold will indeed remain a dream forever.
ADVERTISEMENT
Article continues below this ad
Despite not taking part, Federer keeps a close eye on his team's performance. Speaking of the same, his former doubles partner, Belinda Bencic said, "He definitely knows what's going on and how we play."
"I'm sure he's watching" – Belinda Bencic
Leading the Swiss team from the front this year is World No. 12, Belinda Bencic. The 24-year-old took charge at the 2020 Tokyo Olympics, in the absence of Roger Federer and Stan Wawrinka. Belinda, who was to partner with Roger for the mixed doubles, was utterly disappointed over Federer's exit. However, the maestro continues to show his class, as he follows the Swiss team's performance and often shares his congratulations.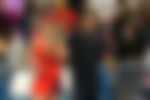 "For sure, they're both [Stan Wawrinka and Roger Federer] following everything. Especially Roger. I know he's following from Futures to Challengers to Olympics to everything… He messaged us after the doubles yesterday, so I'm sure he's watching," Belinda revealed.
Undoubtedly, missing out on a chance to pair up with Federer must have been extremely heartbreaking. However, Belinda was pleased by Roger's gesture of him informing her personally before making the news public. She said, "Of course I was very sad and disappointed, but I really appreciated that he called me… I wish him that he has recovered well and will be back on the field soon."
(Quotes have been translated)
Watch This Story: How Roger Federer, Rafael Nadal, Novak Djokovic, Serena Williams, and Others Travel
ADVERTISEMENT
Article continues below this ad
Is this goodbye for Roger Federer?
Roger Federer had a disappointing end on his return to the court. Following a hard-fought season off-court, Roger made his way through rehab and recovery and appeared at Wimbledon. Fans bawled their eyes out at the sight of Federer, who had been missing in action the previous year. However, his dream run did not last long; Roger was eliminated in the quarter-finals of the tournament.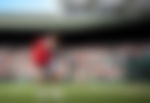 Roger's withdrawal from the 2020 Tokyo Olympics not only broke hearts but also raised eyebrows. In his last appearance, he looked down and out towards the end of the game and was eventually bageled for the first time in his career. Shocked fans watched, stunned in silence.
As a tired Federer walked off the court, they wondered in despair, if this was it from the 20-time Grand Slam champion.
ADVERTISEMENT
Article continues below this ad