Chris Evert and Simona Halep's Coach Side with Andy Murray Over Stefanos Tsitsipas Bathroom Break Controversy
Published 09/02/2021, 12:45 PM EDT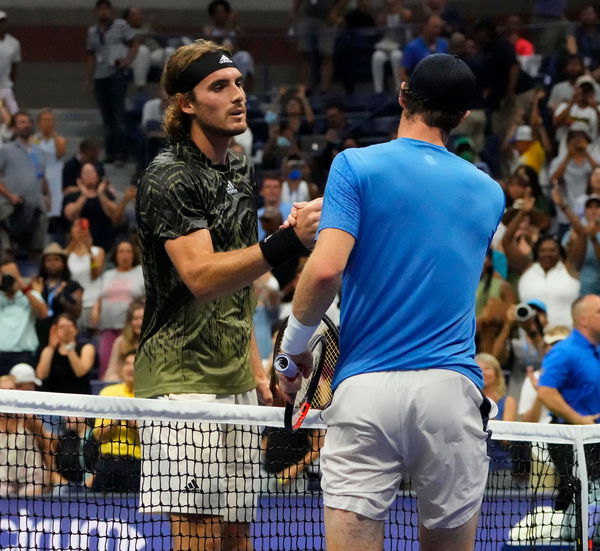 ---
---
Despite day 3 of the US Open commencing in exuberant style, the tennis world is yet to recover from the thrilling opening day of the tournament. Discussing the drama, dispute, and dazzling tennis on display, legends of the game, Chris Evert and Darren Cahill opened up on the hottest topic in town. As Andy Murray and Stefanos Tsitsipas locked horns on day 1 of the competition, they sent sparks flying with their battle, igniting a controversy while at it.
ADVERTISEMENT
Article continues below this ad
Andy Murray and Stefanos Tsitsipas kick-started their campaign with an enthralling battle. Considered as one of the most fierce round 1 matches ever, the game had just about everything, except a deserving end for Andy. For the first time since his return to the court, Andy looked at his sublime best, dominating the game and gaining authority over the Greek. However, the Scottish-born was infuriated with Stefanos' elongated bathroom break, 7-8 minutes long, to be precise.
ADVERTISEMENT
Article continues below this ad
As Andy made his frustration vocal, both on and off the court, a worldwide conversation over the same began. Hopping on the bandwagon now are two tennis greats, Chris Evert and Darren Cahill, siding with Andy, suggesting a rule change as the only apt solution.
Time to update the rulebook?
A World No. 1 in her time, Chris Evert has been around for a while now. Hence, safe to say, the expert knows a thing or two about the game. Following the Greek's repeated act, Andy accused him of misconduct. Precisely, he applied allegations of cheating. Now, weighing in on the talk of the town, Chris further explained Andy's allegations.
She said, "The problem with the rule is you can have 2 bathroom breaks if you're playing a 5 setter. But there's no time period. So it's so vague and that's what Andy was complaining about."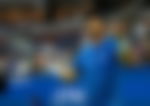 "Let me tell you, 8-10 minutes, that gives a player time to sit with themselves, figure out what he needs to do, reset if he needs to, reach into his bag and get a phone call or read a text. It opens the door to a lot of things that maybe aren't fair in tennis," she further added.
WATCH STORY: HILARIOUS: Serena Williams, Sloane Stephens, and John McEnroe's Appearance on 'Jimmy Kimmel Live'
Stefanos Tsitsipas vs Andy Murray- The talk of the town
Simona Halep's coach and a former player himself, Darren Cahill, too sided with Andy Murray in the heated controversy. However, though he suggested a rule change as well, he didn't scrutinize Stefanos for his act.
ADVERTISEMENT
Article continues below this ad
He said, "I don't think anybody is suggesting that taking a bathroom break or a change of clothes break is a bad thing. It's the time that surrounds it. I believe Andy is right. But if you look at what Stefanos did last night, he didn't break any rules."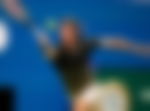 "I have more of an issue with tennis and the rules. We've been talking about this for the last 10 years that you need to put a time limit on the time you leave the court when you need to be back to play the point," he further added.
ADVERTISEMENT
Article continues below this ad
As the drama continues, so does Stefanos' fine run of form. Courtesy of another promising display in round 2, he beat Adrian Mannarino in a thrilling 4 set match, progressing into the next round of the tournament. However, as the world closely watches each move from the World No. 3, will he fall victim to another mistake or will he turn the once booing crowd to his side?