"Even Rafael Nadal Never Did That": Coach Patrick Mouratoglou Heaps Praise on Serena Williams
Published 10/04/2021, 7:30 AM EDT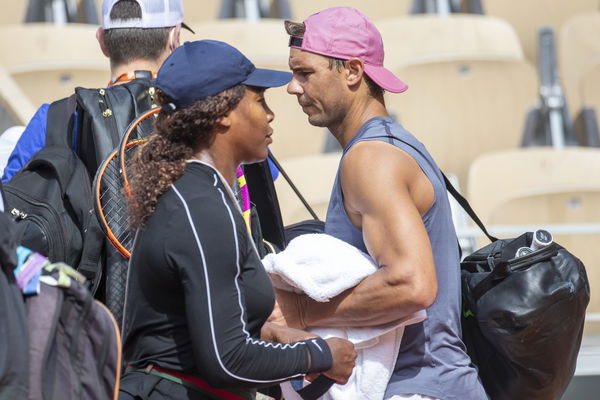 ---
---
23-time Grand Slam champion Serena Williams is one of the few sporting professionals to go beyond the stars. Her courage, determination, and perseverance have been inspiring the world outside of tennis too. However, even the champions of the sport have a rough time and stop believing in themselves. Fortunately, Serena had coach Patrick Mouratoglou on her side, who brought her back to the top when she had settled for No.3.
ADVERTISEMENT
Article continues below this ad
Notably, when the French coach joined Team Serena, she had just suffered her first-ever opening-round loss in a Grand Slam at the French Open 2012. After that, the tennis queen reached the semifinals in Wimbledon, and there was the moment when Patrick gave Serena her self-belief back.
ADVERTISEMENT
Article continues below this ad
How Patrick Mouratoglou helped Serena Williams believe in herself again
First and foremost, the French coach Patrick Mouratoglou explained that Serena Williams had not been herself when they started working together. But interestingly, he could see still the champion within her.
"At the very beginning, she was very lacking in confidence. She was not herself. But I knew who she was," Mouratoglou said.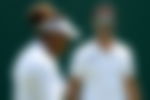 Chiefly, Serena had reached the Wimbledon 2012 semifinals; she was seventh in the world then. It led to a conversation between the player and the coach that brought her career back on track.
"I'm at the restaurant; she runs towards me with a smile, telling me, 'it's great, whatever happens now I'm third in the world on Monday!'" Mouratoglou continued.
"I told her, 'So what? I'm surprised you find that great; explain it to me.' In the evening, she texted me: 'Sorry for what I said earlier. Number three, it sucks, number two also.'"
From there on, Serena went to win Wimbledon, the Olympic gold medal, and the US Open title.
"She pulverized everyone at the Games. In the final, it's 6-0, 6-1 against Sharapova! This is where she played the best tennis of her life, she was untouchable," Mouratoglou exclaimed.
Watch this story: A Look Inside Serena Williams Lavish Million Dollar Mansions Around the World
Serena outmatches Rafael Nadal on clay
Between 2014 and 2015, Serena won all four Grand Slams in a year, famously known as the 'Serena Slam.' Indeed, it was one of the most distinguished runs made by any tennis player. 
ADVERTISEMENT
Article continues below this ad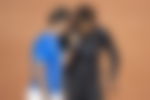 Patrick then mentioned how she wanted to win the French Open, where she hadn't won in eleven years. Serena also made a record the 'King of Clay' Rafael Nadal does not have.
"She didn't lose a match on clay that year. She won Charleston, Madrid, Rome, Roland Garros, Bastad. Even Rafael Nadal never did that," Mouratoglou concluded.
ADVERTISEMENT
Article continues below this ad
Even today, the 40-year-old Serena and Patrick dream of achieving her 24th Grand Slam title. Above all, they never stop believing in themselves. Do you think she will be able to win it next year?