From Maria Sharapova to Serena Williams and Roger Federer, Who Are the Youngest and Oldest Winners of Wimbledon Championships?
Published 06/21/2021, 6:44 AM EDT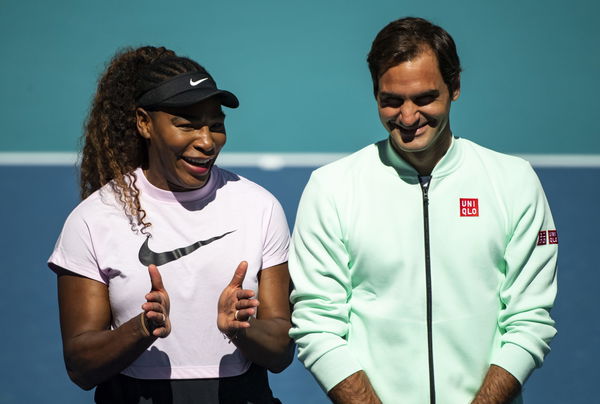 ---
---
Wimbledon Championships is the oldest and arguably the most renowned tennis tournament in the world. While it signifies the history and prestige of the sport, the revered grass-court tournament also has produced many of the greatest champions.
ADVERTISEMENT
Article continues below this ad
Let's look at the youngest and the oldest Wimbledon winners.
Youngest and oldest men's singles winner of Wimbledon Championships
ADVERTISEMENT
Article continues below this ad
In 1985, the now-former World No.1 and six-time Grand Slam champion Boris Becker became the youngest ever to win the Wimbledon trophy. At that time, he was only 17 years and 228 days old.
Notably, Becker broke the 94-year-old standing record of Wilfred Baddeley, who'd won the 1891 Wimbledon at 19 years and 175 days old. Moreover, Becker's victory over Kevin Curran, 6–3, 6–7, 7–6, 6–4, was a ship that could have sailed either way.
On the older side, the 20-time Grand Slam champion Roger Federer tops the list. He won the 2017 Wimbledon Championships, defeating Marin Cilic in the final at 35 years and 11 months.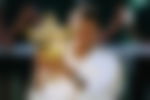 Also, the 2017 triumph was Federer's record-extending eighth Wimbledon title. In 2021, the now 39-year-old hopes to win his 21st Grand Slam title and extend his oldest Wimbledon winner reach.
Read More: All You Need to Know About Wimbledon Championships Trophies
Youngest and oldest women's singles Wimbledon winners
A sensation during the early 2000s, retired Russian Maria Sharapova stands tall as the youngest female Wimbledon singles winner. She achieved the feat, defeating tennis legend Serena Williams in the 2004 Wimbledon final.
Remarkably, Williams was a two-time defending champion during the 2004 Championships; however, Maria overcame her 6–1, 6–4 at the age of 17 years and 75 days. 
If not youngest, Serena got her hands on the title of oldest female to win at Wimbledon. The seven-time champion clinched the feat winning the 2017 Championships when she was 34 years and 289 days old.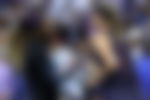 The tennis queen is now eyeing to win her 24th Grand Slam title at Wimbledon Championships 2021 at the age of 39.
Watch this story: Unknown Facts About Wimbledon Championships
The oldest Wimbledon winner
Most significantly, 18-time Grand Slam champion Martina Navratilova is the oldest tennis player to win the grass Major. She did that conquering the mixed doubles title in 2003 alongside Indian doubles specialist Leander Paes. It was her 20th career Wimbledon title.
ADVERTISEMENT
Article continues below this ad
The Czech professional was 46 years and ten months old then. She continued to play professionally until the age of 50.
Do you think these records could break any time soon?
ADVERTISEMENT
Article continues below this ad
Also Read: How Much Pimms Is Consumed at the Wimbledon Championships?