How Weather Forecast Might Pose Worry for Novak Djokovic, Aryna Sabalenka, and Others at Wimbledon Championships 2021 2nd Monday
Published 07/03/2021, 11:43 AM EDT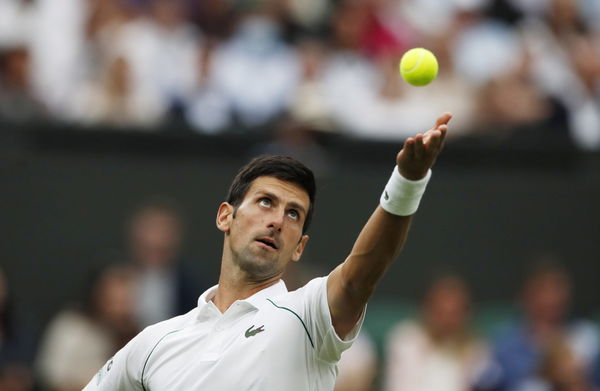 ---
---
Wimbledon Championships is the only one of the four Grand Slam tournaments to be held on grass courts. While there are many perks of playing on the traditional surface, there are also some disadvantages, one being the weather. Notably, the climate has a tremendous impact on the grass and soil in the All England Club. So, will it affect Novak Djokovic, Andrey Rublev, Aryna Sabalenka, Iga Swiatek, and others who are due to play on Monday?
ADVERTISEMENT
Article continues below this ad
Presently, the Championships is hosting its 134th edition, where rains have hampered a few days. Consequently, many players have become a victim of slipping and falling on the sacred grass. The record eight-time Wimbledon champion Roger Federer stated that the slippery conditions are probably because of moisture.
Hence, the remaining players would hope for the weather to be on their side now as they enter the second week in Wimbledon. So what does the weather forecast say about the second Monday of the Championships 2021?
ADVERTISEMENT
Article continues below this ad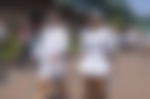 Wimbledon Championships 2021: Weather forecast of 5th July 2021, Monday
Primarily, matches on outside courts will start from 11 AM on the second Monday in Wimbledon. Besides that, No.1 Court and Centre Court will open from 1 PM and 1:30 PM, respectively.
According to BBC Weather, the temperature from 11 AM to 1 PM on 5th July 2021 would be around 17 degrees to 18 degrees. However, the chances of precipitation would rise from 15% to 18% in those hours.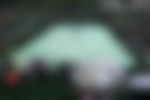 Furthermore, from 1 PM till 8 PM, nature would be at mercy in Wimbledon, with temperatures ranging between 17-18 degrees. Also, the probability of rain could see a significant drop with as low as 4% to 7% between 5 PM and 6 PM.
Alarmingly, the time after 8 PM might witness a change as rain odds rise as high as 56% by 11 PM. Since the late-night fixtures commence at the No.1 Court and Centre Court, the rains might not affect the matches exceedingly. It is because both of them have a retractable roof. Even then, it is a worry for the players battling at that time.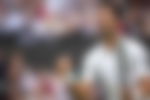 How the weather might affect Novak Djokovic, and others Wimbledon R4 matches?
Because Serbian World No.1 Novak Djokovic is the top seed, he probably would play last on Centre Court on Monday. Thus, the weather might create a hurdle before his 20th Grand Slam title. Similarly, Andrey Rublev, Denis Shapovalov, Aryna Sabalenka, Iga Swiatek, and others might face the same trouble on the second Monday in Wimbledon.
ADVERTISEMENT
Article continues below this ad
Hopefully, the weather forecast would not hinder the long Monday of Wimbledon Championships 2021. It would also be interesting to see who adapts to the conditions quickly.
What are your predictions for the second Monday in Wimbledon?
ADVERTISEMENT
Article continues below this ad
Watch this story: Unknown Facts About Wimbledon Championships