List of Sponsors for Wimbledon Championships 2021
Published 06/26/2021, 9:25 AM EDT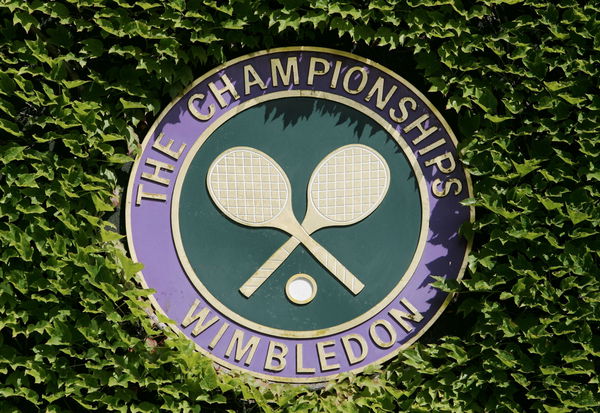 ---
---
Whether you are an ardent sports fan or not, watching tennis on grass is naturally enjoyable. And what could be better than the tournament being Wimbledon Championships? Chiefly, the world's oldest tennis event is returning after two years on June 28th, 2021.
ADVERTISEMENT
Article continues below this ad
It is undisputed that the Championships host an incomparable Grand Slam tournament; however, there is a lot that goes behind the staging of the revered grass-court tournament. Above all, it is the sponsors that aggravate the success of Wimbledon year after year.
So, let's find out who all are the official suppliers to the grass Major in 2021.
ADVERTISEMENT
Article continues below this ad
Read More: Wimbledon Championships 2021: Complete Breakdown of the Prize Money From Winner to Last-Place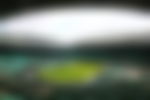 Sponsors for Wimbledon Championships 2021
Since 1978, Rolex has been an integral part of the Championships. Even in 2021, the luxury watch manufacturer from Switzerland will remain as the official timekeeper for the year's most-anticipated event. Notably, it now shares the same heritage with the Australian Open, French Open, and US Open.
Talking about heritage, Wimbledon shares the longest partnership in sporting goods history with Slazenger. The English sports equipment brand is and stays as the official ball provider for the event since 1902.
The Robinsons Squash, the crowd's favorite refreshment, is the Offical Soft Drink for Wimbledon 2021. It is a love affair that started back in 1935. Furthermore, Champagne Lanson, made in the Champagne region in Reims, France, is the Offical Champagne from 2001.
In the drinks department, Evian is the official brand of packaged water at the All England Club. The mineral water became a part of the Wimbledon experience in 2008. Additionally, Lavazza (2011), Stella Artois (2014), and Sipsmith (2021) will be the Official Coffee, Beer, and Gin, respectively, at Wimbledon.
Watch this story: Andy Murray, Nicholas Kyrgios, Johanna Konta and Tomas Berdych Savagely Ripping Tennis Reporters at Wimbledon
In 2019, American Express and Oppo became the Official Payment and Smartphone partners. They will continue with the same role in 2021.
Famously than most, Pimm's will remain Wimbledon's offical partner this year. The gin-based fruit cup has started to become a part of the tradition of the Championships since 2017.
ADVERTISEMENT
Article continues below this ad
Lastly, IBM (1990), Ralph Lauren (2007), HSBC Bank (2008), and Jaguar Land Rover (2015) are Official IT, Outfitter, Bank, and Car partners of the Championships' 134th edition.
Most significantly, as part of the tradition, no sponsor banner will appear on the Championships courts except the Rolex clock. The main event will begin on June 28th and run till July 11th.
Let's hope for a great Wimbledon 2021.
ADVERTISEMENT
Article continues below this ad
Also Read: Wimbledon Championships 2021: Live Stream, TV Channel, Start Time, How and When to Watch