Serena Williams or Roger Federer? Who Will Win Their Next Grand Slam First?
Published 01/10/2021, 8:00 AM CST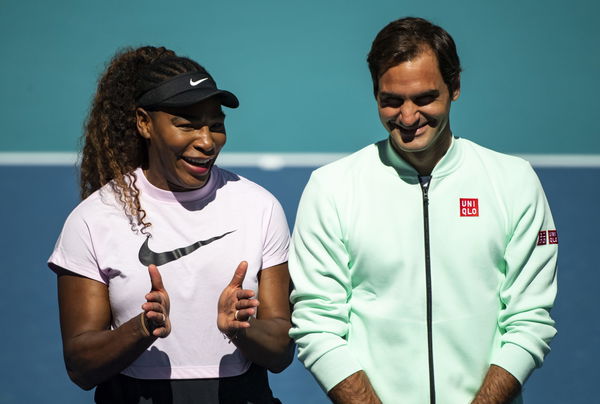 ---
---
The new tennis season not just promises a lot of thrills and spills for fans and followers, but is also an opportunity for some of the top stars in the men's and women's fields to reach their next career landmarks. And, staring at new landmarks are two of the game's biggest stalwarts – Serena Williams and Roger Federer.
ADVERTISEMENT
Article continues below this ad
Serena Williams' quest for her 24th Grand Slam has prolonged since 2017
The younger Williams' sister is in sight of her 24th Grand Slam title, which will bring her level with the legendary Margaret Court's record career singles haul.
ADVERTISEMENT
Article continues below this ad
Federer, on the other hand, is one Grand Slam championship win away from clinching his 21st title.
So who's ahead in the race for their next Grand Slam championship win? Well, going strictly by the form book, one would say neither.
Serena's been on the quest of her 24th since 2017, the year she won her last Grand Slam title at the Australian Open. The victory over sister Venus Williams took her past one-time rival Steffi Graf's tally of 22 Grand Slam trophies.
However, that one title that would help her equal Court's incredible career haul in singles has proven to be elusive. 
Serena came close to scripting a fairytale at US Open 2020
Since her last tryst with Grand Slam glory at the Rod Laver Arena, Serena has made four finals at Majors but has fallen at the last hurdle each time.
The American was close to scripting a fairytale moment of claiming her 24th title at her home Grand Slam, the US Open, last year, but all she got instead was more heartbreak as she went down to Belarussian, Victoria Azarenka, in the semi-final.
However, the Australian Open in February will see her on the cusp of a career-defining moment once more. But will she get there? 
How surgery has set back Federer's quest for a 21st Grand Slam title
As for Federer, he has been out of action for close to a year now after a surgery on a troublesome ankle, and there's no word yet on when he will return.
He has already withdrawn from the Australian Open, the first time he has done so since he started playing Grand Slam tennis. He took this step as his recovery is still behind schedule and he is yet to reach peak fitness.
While he traveled to Dubai to start his pre-season training under the watchful eyes of coach Ivan Ljubicic, he realized he was still short of where he needed to be to take on the big boys at the year's first Grand Slam.
So with Federer pulling out of the fray, Serena is clearly ahead in the race to reach her 24th title first.
ADVERTISEMENT
Article continues below this ad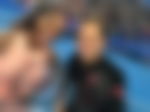 Federer diehards would perhaps hope that her quest is extended till Wimbledon, by which time the Swiss icon is likely to be back in play. It would, indeed, be fascinating to see the two giants of tennis reach their individual career milestones in the same tournament.
However, Serena will also be filled with the added motivation of winning her career's 24th title on Court's native soil.
ADVERTISEMENT
Article continues below this ad
So, who do you think will win a Grand Slam first?