"Wouldn't Say the Same About Me": Serena Williams on Whether Grass Is Her Best Bet Like Roger Federer
Published 06/07/2021, 4:42 AM EDT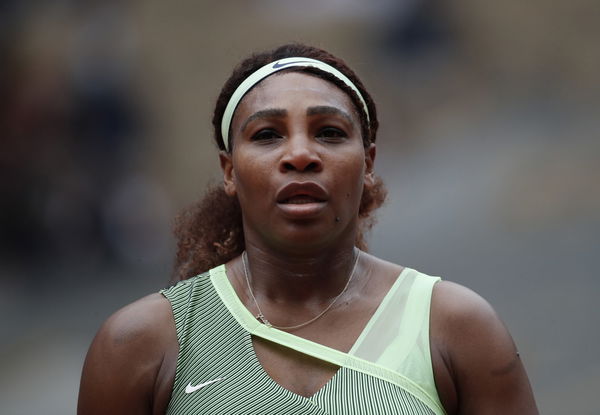 ---
---
Serena Williams has opened up on whether she is similarly upbeat as Roger Federer on her Wimbledon prospects after suffering another Grand Slam heartbreak at the French Open on Sunday.
ADVERTISEMENT
Article continues below this ad
The three-time Roland Garros winner crashed out in the fourth round after losing to unheralded Elena Rybakina of Kazakhstan in straight sets.
Serena Williams rues failure to convert half chances in French Open loss
ADVERTISEMENT
Article continues below this ad
Speaking to reporters after the loss, Serena rued her failure to convert the half chances, which, she reckoned, could have altered the balance and outcome of the match.
She added that she was "very close" to turning the match her way, and it all came down to a "point here and point there" in the end.
"I'm so close, there's just literally a point here and a point there that could change the whole course of the match and I'm not winning those points. And that literally could just change everything," Serena said.
The 23-time Grand Slam champion came into the Roland-Garros short on confidence and got herself into the second week at Roland-Garros like Federer.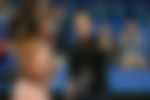 Serena dismisses doubts around mobility like Roger Federer
On whether she reckons that her chances of converting those half chances into match-winning moments are far brighter on grass as there's less running involved and, if that makes her similarly upbeat about her chances at Wimbledon as Federer, she said a lot of opinions seem to lean that way but she doesn't agree.
"I don't know, I wouldn't say the same about me but everyone feels different. Maybe this particular week but in general I wouldn't say that," Serena said.
ADVERTISEMENT
Article continues below this ad
Even nine-time Wimbledon champion Martina Navratilova said in a recent interview that Serena has a far better chance of lifting her 24th career title on the lawns of All-England than the clay at Roland-Garros as she didn't have enough matches behind her going into Paris.
By way of a counterargument to those talking up her prospects on grass because of a lesser likelihood of running down balls like one has to on clay, the champion had shown exemplary sharpness and flexibility for a 39-year-old during her run to the semifinals at the Australian Open.
ADVERTISEMENT
Article continues below this ad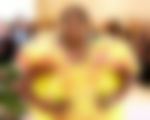 Even at Roland-Garros, there weren't too many visible concerns on the mobility front and it was merely a case of her opponent playing the percentages better.