Strongly Backed by 41-Year-Old Serena Williams, Resurgent Croatian Player Attempts To Take On Mighty Carlos Alcaraz in an Enticing Madrid Open Battle
Published 05/04/2023, 8:39 AM EDT

Follow Us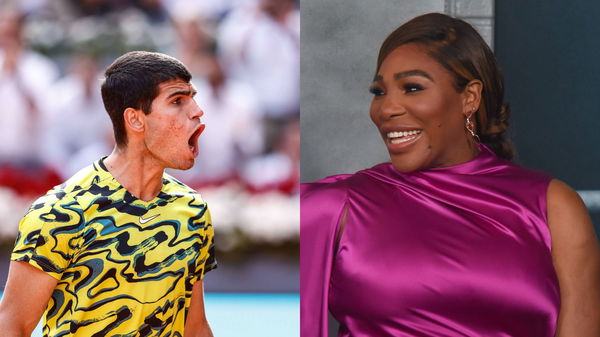 Serena Williams made sure to leave a legacy behind of 23 Grand Slam titles and being the undisputed GOAT in the WTA realm. Now, she is happily supporting and cheering for the young tennis players who are performing exceptionally on the court. One such underdog who is rising to the top at the moment is Borna Coric. Moreover, he has reserved a place for himself in the semi-finals of the Madrid Open and will go against Carlos Alcaraz Garfia.
The 23-time Grand Slam champion is busy taking care of herself. She is going to bring Olympia's younger sibling into the world in a few months. Meanwhile, she is cheering for the Croatian tennis player Borna Coric.
Serena Williams gives a shout-out to Borna Coric before having a face-off against Carlos Alcaraz Garfia 
ADVERTISEMENT
Article continues below this ad
The Croatian tennis player Borna Coric is right now world no. 20 and will be going against the defending champion, Carlos Alcaraz Garfia. Consequently, after winning the quarter-finals at the Madrid Open, the semi-finals are going to be tense.
But Coric is lucky in terms because WTA tennis legend Serena Williams is rooting for him. Serena Williams took to her Instagram story to cheer for the player as he competed against Daniel Altmaier in the quarter-finals.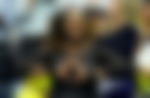 After taking him down in straight sets and getting the support of Serena Williams, Coric feels ready to face 19-year-old Carlos Alcaraz Garfia.
In the post-match interview, he stated, "I do, of course. But like I said here on the court, he is absolutely unbelievable player, in unbelievable shape at the moment as well." Coric added, "I am gonna just go out there and I wanna enjoy myself. I like to play here on this stadium and it's going to be a very cool feeling."
While Williams is enjoying her retirement from the on-court life of tennis, her former coach Rick Macci is envisioning a near-impossible comeback with her sister Venus Williams.
ADVERTISEMENT
Article continues below this ad
Rick Macci envisions the Williams sisters being back on the court
The former legendary coach of Venus and Serena Williams still believes that they can have a strong influence on the court.
Therefore, in a recent podcast, Tennis Unfiltered, Macci stated they can excel after making a comeback in the doubles category. Casting doubts on their singles career, he seemed optimistic about their doubles career. He even vouched that the pair can win Grand Slam titles.
ADVERTISEMENT
Article continues below this ad
WATCH THIS STORY: Venus and Serena Williams' Sibling Rivalry Takes an Incredible Turn
All in all, do you agree with him? Do you want to see Williams' sisters playing together again? Let us know in the comments below.