Weather Forecast for Novak Djokovic, Daniil Medvedev, and Ashleigh Barty Starrer US Open 2021 Day 4
Published 09/01/2021, 11:16 PM EDT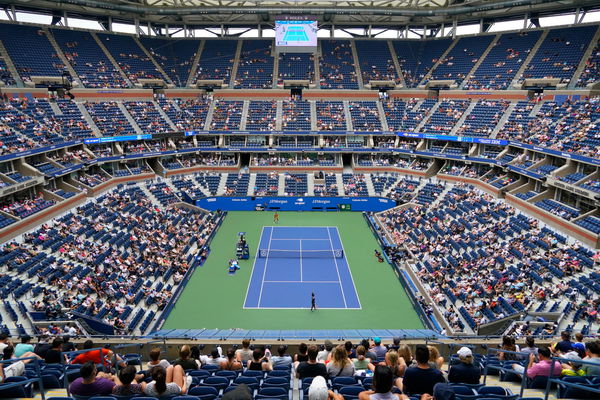 ---
---
There has never been any certainty about the New York weather conditions. What started as a hot and humid US Open 2021 in Flushing Meadows has now been engulfed in heavy rains over the past two days. As a result, not all singles matchups got completed on Wednesday, 1st September 2021.
ADVERTISEMENT
Article continues below this ad
What's striking is that Hurricane Ida hit the US Open, and it even entered the Louis Armstrong court despite a retractable roof. Hence, the night session could not proceed on that court. So, the bigger question is: What does the weather forecast say for New York on Thursday, 2nd September 2021?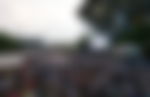 WATCH: Hurricane Ida Roars Into US Open 2021 Stadium, Play Stops Despite the Roof
ADVERTISEMENT
Article continues below this ad
Weather Forecast for US Open 2021, 2nd September
Indeed, the flash flood warning alert will remain put for Thursday, 2nd September 2021. Although there is a 0% probability of thunderstorms, wind gusts could run up to 44 km/h.
Most importantly, the sun will find its way out from behind the clouds tomorrow. According to AccuWeather, the conditions in New York would be "windy and less humid." Additionally, the morning commuters might also see flooding.
However, the flash flood warning is only until 2:00 pm on Thursday. So, the schedule probably does not have to worry about tomorrow. Instead, it appears to be a hurdle crossed before the long straight road.
Besides, the cloud cover would be around 35% during the day and drop to 26% as the sun goes down. Most likely, it would be a tennis day with no suspended matches. Instead, it would see the postponed matches completed.
Tennis matches to watch out for on Thursday, 2nd September 2021
Interestingly, four of the five top men's seeds will take the court on Thursday. Fans will be excited to see Novak Djokovic, Daniil Medvedev, Alexander Zverev, and Andrey Rublev battle for a third-round place.
Similarly, four of the five top women's seeds will also compete in the US Open 2021 second round. It will be intriguing to find out who from Ashleigh Barty, Aryna Sabalenka, Karolina Pliskova, and Elina Svitolina goes ahead.
ADVERTISEMENT
Article continues below this ad
Summing up, the schedule for Thursday is exciting, and the weather forecast is also on tennis's side. Hopefully, all will run as planned as rain delays hamper a player's concentration.
Who are you most excited to watch tomorrow? Djokovic or Barty?
ADVERTISEMENT
Article continues below this ad