What Is the Traditional Dish Served at Wimbledon Championships
Published 06/26/2021, 7:46 AM EDT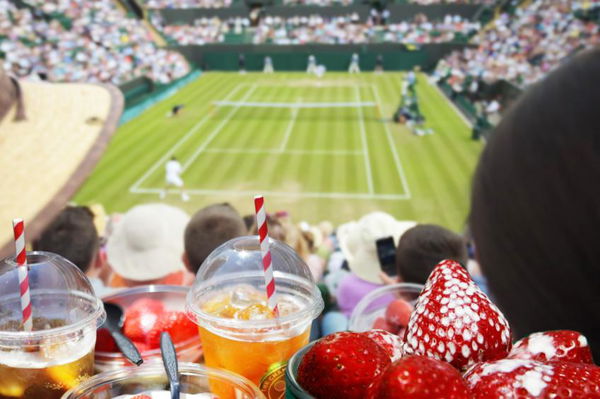 ---
---
Wimbledon Championships is the third annual Grand Slam tournament on the tennis calendar that falls near the end of June. It is the oldest and, more importantly, one of the most cherished sporting events in the world. Not to mention, its traditional culture, surface, and food amplify the whole Wimbledon experience.
ADVERTISEMENT
Article continues below this ad
Since the tournament has become a British summer ritual since 1877, the food served at the event coincides with the season. So what is the traditional dish served to the fans at Wimbledon every year?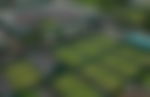 Watch this story: Unknown Facts About Wimbledon Championships
ADVERTISEMENT
Article continues below this ad
The traditional dish served at Wimbledon Championships since 1877
Since its inception, the aromatic and luscious red fruit, strawberry, has been part of the Championships' tradition. But it is not the fruit alone that makes up the traditional dish at Wimbledon or it would have been the traditional fruit and not a dish, of course.
It is strawberries served with cream that crowds at the All England Club relish. Just to get an idea of how much spectators relish it, as far as numbers are concerned, fans consumed 190,900 servings of strawberries and creams in 2018.
A legend suggests that the combination of the red fruit with cream dates back to the early 1500s, during the reign of Henry V. Others remain confident that the traditional eventually picked up as both of their seasons arrived at the same time.
For more than 25 years, Hugh Lowe Farms in Kent have been delivering fresh strawberries to the revered grass-court event. Their pickers start around 5:30 am so that the fruits remain at their best.  
Besides the nourishment, another delight at Wimbledon is Pimm's. The refreshing gin-based fruit cup also has been a dear part of British summer and Wimbledon.
Most importantly, it is the Pimm's Number One cup that fans love the most. To illustrate, around 303,277 glasses of Pimm's empty in the All England Club over 13 days at Championships annually. It joined the event's official partners list in 2017.
Also Read: From Wearing Whites to Having Pimms, All You Need To Know About Wimbledon Championships Traditions
ADVERTISEMENT
Article continues below this ad
What are the other food items on the Wimbledon menu?
Apart from the traditional dishes, bananas, scones, champagne, pizza slices, and many more consumables highlight the food and drinks menu at Wimbledon. There is also a separate menu for players at Wimbledon.
ADVERTISEMENT
Article continues below this ad
Along with food, there are many more traditions that make Wimbledon unique and special. What is your favorite thing about Wimbledon apart from the tennis?