Wimbledon Championships 2021 Bubble: No Private Stay, $20,000 Fine, Disqualification
Published 06/18/2021, 4:00 AM EDT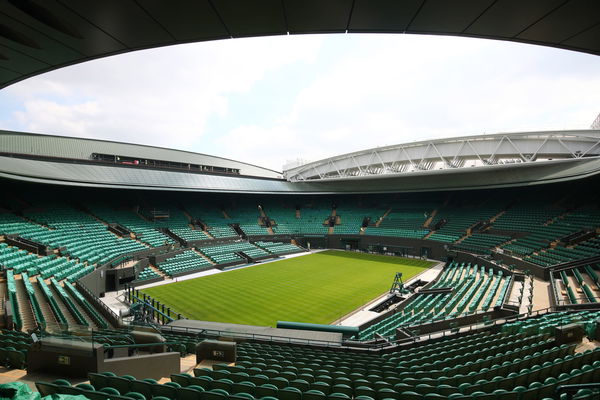 ---
---
After being canceled last year, the Wimbledon Championships will return on June 28, 2021. However, with the bio-secure bubble and the COVID-19 restrictions, the experience of the oldest tournament will also be different.
ADVERTISEMENT
Article continues below this ad
Although players understand the challenges of hosting a Grand Slam in these tiring times, and even though they have been enduring tennis bubble life for more than a year, it will still take a toll on their performance.
Read More: Prize Money Cut for Wimbledon Championships 2021, Winners to Take Home Reduced Paychecks
ADVERTISEMENT
Article continues below this ad
Fines and restrictions inside Wimbledon bubble
First and foremost, the All England Lawn Tennis Club, the organizers of Wimbledon, clarified that they would allow all players, even those coming from a "red list" country. However, they would need to present a negative coronavirus report on arrival at the designated hotel.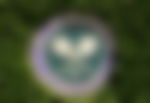 More stringently, no player would be allowed to stay anywhere else but in the 'Minimized Risk Environment' or players' hotel. The tournament will also pay for one single room only, which only one person can use; the players would have to bear the cost of any other room.
Moreover, the players, staff, and team members cannot break the bio-secure bubble at any cost. If they do so, they can face a $20,000 (£14,400) fine and disqualification.
Also, similar to other tournaments, all people will wear masks at all times except when eating, drinking, or playing. And they would be no outside visitors or transportation.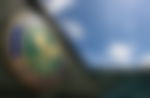 Most significantly, all players will take two tests for coronavirus on Day 2 and Day 8. But the number of tests can go up as the tournament starts.
Above all, most tennis players have already had the experience of playing and striving through bubble life. Thus, it would be interesting to see Roger Federer and Andy Murray in Wimbledon, as they have the least experience.
Watch this story: Drake, David Beckham, Kate Middleton, Bradley Cooper, and Other Celebrities Who Are Obsessed With Wimbledon Championships
100% spectator capacity at the Wimbledon Championships 2021 finals
Despite the challenging conditions, the AELTC would allow 50% fan capacity inside Wimbledon, and the men's and women's final will host a full crowd.
However, the visitors also have separate conditions for entry rules. The finals will take place on July 11, Saturday, for women, and July 12, Sunday, for men.
ADVERTISEMENT
Article continues below this ad
Hopefully, the stringent bubble will help the tournament conclude without any hindrance. Given its reputation, Wimbledon would do everything possible to make it better for the players.
Do you think the Wimbledon bubble will affect key players' performances this year?
ADVERTISEMENT
Article continues below this ad
Also Read: Can Roger Federer Still Win His 21st Slam at Wimbledon Championships 2021?