"WTA Is Doing a Good Thing": Simona Halep's Coach Lauds On-Court Coaching Experiment
Published 08/25/2020, 8:11 AM EDT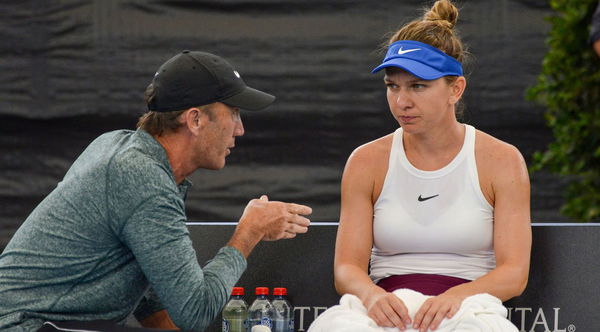 Each year tennis is evolving. New challenges in the sport demand the updation of rules, courts, technology, etc. On-court coaching has been a hot topic for debate in both ATP and WTA. And the WTA now is experimenting with new coaching rules to involve the coaches more in the game.
ADVERTISEMENT
Article continues below this ad
Currently in Grand Slams coaching isn't allowed. But in the WTA events, players can call their coaches on the court after the conclusion of a set. But from the player's box, it is not allowed. Now they are experimenting with the coaching rules which will slowly involve and allow coaching from the box.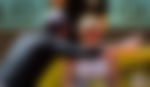 ADVERTISEMENT
Article continues below this ad
"ATP and WTA need to evolve" – Darren Cahill
Earlier WTA CEO Steve Simon indicated the goal of the organization, in the end, is to bring coaching seamlessly into the game.
"We're also going to do some testing in the world of coaching, which is obviously a subject I've been vocal on for a long time. Our on-court coaching will still continue, but we will be looking at how we allow coaching to continue from the Player Box without disrupting play and continuing to build on the story that coaching has in our sport." Steve Simon said
Australian coach Darren Cahill who coaches World No.2 Simona Halep lauded Steve's comments. He says tennis should keep evolving and allowing on-court coaching is a great start.
ADVERTISEMENT
Article continues below this ad
"For the ATP and the WTA, we need to evolve. And I think bringing coaching into those events is important. I know the WTA wants to do it, and they want to do it the right way. That's why Steve Simon is bringing this trial in." Cahill said
"I think as an industry, a coaching industry in tennis, it's important that we do evolve and do this. I'm really for it. I think the WTA is doing a good thing." he added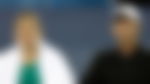 ADVERTISEMENT
Article continues below this ad
The WTA has been open to on-court coaching whereas the ATP has been against it. ATP players have always shown their reluctance towards on-court coaching. And with talks on the merger of WTA and ATP, on-court coaching, places both the organizations in the polar ends of the debate.