Alexis Ohanian Feels Serena Williams and Tiger Woods Comparisons Are Apt
Published 03/25/2021, 6:00 AM EDT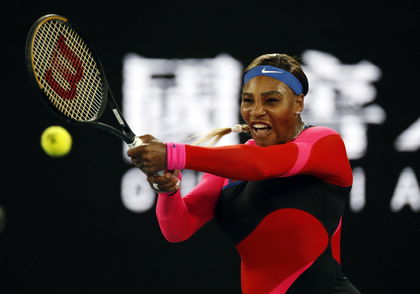 ---
---
Reddit co-founder and Serena Williams's husband Alexis Ohanian has said that he agrees with those who draw direct comparisons between his superstar wife and golfing giant Tiger Woods. Appearing in a podcast, the millionaire investor said that the parallel between Serena Williams and Woods, who currently holds the record for most PGA Tour titles at 82, is an "apt one" and relevant.
ADVERTISEMENT
Article continues below this ad
Ohanian says millions of Americans still follow tennis because of Venus and Serena Williams
Alexis said that it is especially so in America where tennis is not often at the "forefront" of people's minds, and the most compelling reason to follow the sport is still the Williams sisters – Serena and Venus.
ADVERTISEMENT
Article continues below this ad
"Tennis is a sport that is not at the forefront of a lot of Americans' minds but when it is, it's usually because… I'll put both Serena and Venus in there," Ohanian said, and one would say he isn't too far from the truth.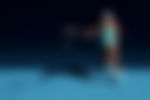 Though the riches in American tennis, especially when it comes to the women's game, continue to be an envy for other sporting nations, there are no bigger stars in the contemporary sport from the home soil than the Williams sisters.
Ohanian says the world won't fully realize the genius of Serena and Venus until they retire
It is the Williams sisters rags-to-riches story and how they made it big that continues to inspire millions not just in the US but across the globe.
Japanese star Naomi Osaka, an avowed Serena fan who beat her to the Australian Open title, is living proof of how much the Williams siblings and their incredible exploits in the game rule the hearts of minds of future tennis stars and even those outside the game.
ADVERTISEMENT
Article continues below this ad
And it was this remarkable story of the Williams sisters that Ohanian harped on to press his case on the Woods comparison. He said they overcame serious odds to "capture the attention of the whole world".
"The US Open, you can see in the ratings, the people that America wants to watch, the greats…there's a ton of amazing people playing tennis right now but Serena and V (Venus) have made it relevant for us as well as the world," Ohanian said. He added that the world won't fully realize the sheer genius of the Williams sisters until the day they retire.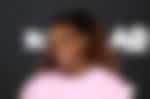 ADVERTISEMENT
Article continues below this ad