Apprentice Golfer Alexis Ohanian Foresees Future in Serena Williams' 'Big Brother' Tiger Woods and Rory McIlroy Path-Breaking New Move
Published 03/18/2023, 7:16 AM EDT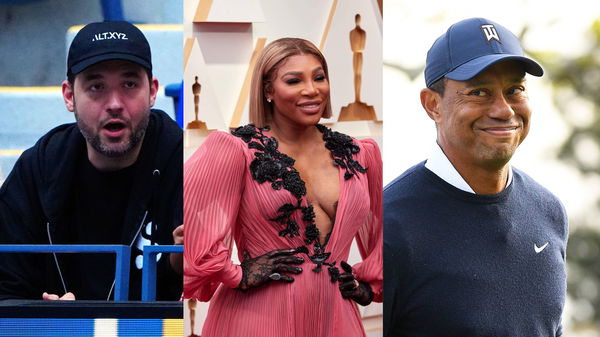 Can you guess how many sports the husband of Serena Williams is connected to? Tennis goes without saying, and he has a majority stake in a women's soccer team in NWSL. But there is a new sport that has become his obsession – golf. Like other golf enthusiasts, he is also getting hooked on the rush that he gets by playing golf. After getting himself associated with TMRW Sports, co-founded by legendary golfers Tiger Woods and Rory McIlroy, Ohanian shared a relatable view with his fans.
The fun fact about all this is that it has not been long since Ohanian swung a golf club for the first time.
Alexis Ohanian questions Tiger Woods and Rory McIlroy's sport after getting stuck into an addictive golf loop
ADVERTISEMENT
Article continues below this ad
Ohanian recently tried his hand at golf and, as fate would have it, he is now addicted to it. TMRW Sports is a sport tech company founded by golf stars Tiger Woods and Rory McIlroy. Ohanian is associated with it and hence shared something he has been feeling lately.
A golf sketch where the protagonist gives golf a try and is then ready to revolve his life around it.  Having made some questionable decisions, from making poor time management decisions to spending thousands of dollars on gear, Ohanian found it too relatable. Consequently, he shared the hilarious golf sketch in his Instagram story and stated, "It me? @tmrwsports?"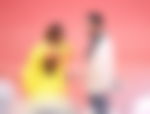 Moreover, if you see closely, TMRW Sports is quite close to tennis too. Its co-founders Rory McIlroy and Tiger Woods have shared close relationships with tennis players. Starting with McIlroy, he is the ex-fiance of former tennis player Caroline Wozniacki.
Moreover, the other co-founder, Tiger Woods, has shared a wholesome brotherly relationship with Serena Williams.
ADVERTISEMENT
Article continues below this ad
They have always guided and uplifted each other. Moreover, in her retirement note, she talked about how he guided her while she was deciding to bid the sport goodbye.
All credit to Serena Williams 
To say that this whole situation is Ohanian's doing would be quite unfair. We all are quite aware of his love for his family. So, when he saw Serena Williams try her hand at golf, he knew he had to give it a try.
ADVERTISEMENT
Article continues below this ad
WATCH THIS STORY: Hilarious Meaning of Roger Federer, Rafael Nadal, Novak Djokovic, and Serena Williams on Urban Dictionary! 
The 23-time Grand Slam champion was a part of the Super Bowl golf-themed swing. Seeing her give golf a try, pushed Alexis Ohanian to get into the sport, and now he is hooked on it.