"Are You Stronger Than Serena Williams?": NBA Legend John Salley Stuns DJ Vlad With Tennis Reference
Published 04/28/2021, 9:00 AM EDT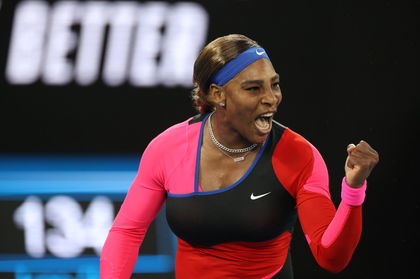 ---
---
Serena Williams has 23 Grand Slam titles, more than any men or women in the Open Era. Her raw and excruciating power coupled with her athleticism makes her one of the formidable forces in tennis history, even at 39 years of age.
ADVERTISEMENT
Article continues below this ad
NBA legend John Salley, while talking on the topic of men and women's athletic capabilities, rightfully cited Serena as an example.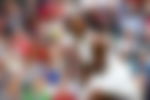 John Salley is a retired American basketball player renowned for winning the NBA championship with three different franchises and three different decades. He recently came on the Vlad show and answered a few eye-openers.
ADVERTISEMENT
Article continues below this ad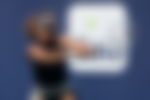 John Salley stuns Vlap with a Serena Williams reference
The interviewer insisted that there are advantages and disadvantages when men and women play together professionally. In response, the four-time NBA championship winner, who listened earnestly, asked, "Are you stronger than Serena Williams?"
Stunned by the answer, the interviewer asked himself, "Am I stronger than Serena Williams?"
With a big smile on his face, Salley repeatedly shakes his head no.
Following that, the interviewer accepted that tennis is an exception where men and women can match toe-to-toe. Indeed, it is an exceptional sport in which both men and women governing bodies, the ATP and the WTA, are thriving.
More importantly, the Williams sister Venus and Serena are responsible for paving the way for the new generation of women in the sports world. They continue to work for equality even today and passionately compete professionally at 40 and 39, respectively.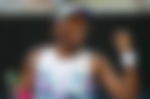 In doubles, the Williams sisters have bagged three Olympic Gold medals and 14 Grand Slam titles. Whenever they choose to hang their racquets, they will leave behind an irreparable void in the tennis community.
Which tournament will Williams sister play next?
The Mutua Madrid Open 2021 is currently under the qualifiers round and will begin main draw matches from April 30. While Serena will not play due to personal problems, Venus will compete for the WTA 1000 title.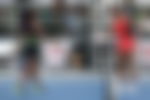 However, the eight-time Wimbledon champion has already started grinding for Roland Garros. According to her coach Patrick Mouratoglou, she might play at the Italian Open 2021 before going to Paris.
ADVERTISEMENT
Article continues below this ad
Both Venus and Serena have a considerable amount left to contribute to the sport. Hopefully, fans will enjoy their tennis for a few more years to come.
Do you think Serena can win her 24th Grand Slam in Paris this year?
ADVERTISEMENT
Article continues below this ad