18-Year-Old Coco Gauff Reveals Plans Featuring Drake and Jaden Smith to Revolutionize the Not-So-Cool Tennis
Published 03/11/2023, 3:56 PM EST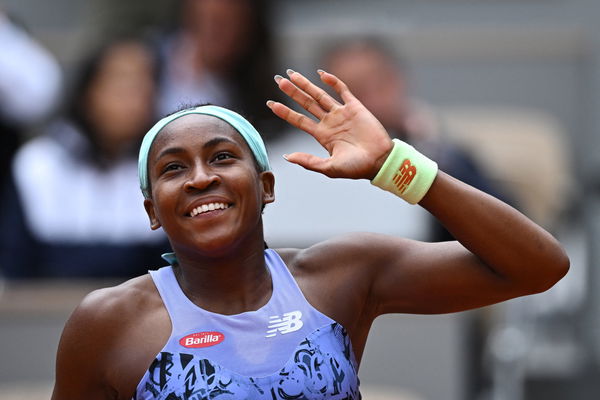 Coco Gauff has been making headlines ever since she burst onto the tennis court as a 15-year-old in the 2019 Wimbledon Championships. The 18-year-old tennis sensation is known for her fearless attitude on the court. She has won over fans with her impressive performances against some of the biggest names in the game. Moreover, she has also captured the attention of the tennis realm through her colorful off-court activities, from involving in dance-offs with her brothers to designing unique sneakers with her brand partner, New Balance.
Keeping up that streak, in a recent interview, Gauff revealed that she has plans to revolutionize the sport of tennis. Fans were surprised to hear that it involves none other than Drake and Jaden Smith.
Coco Gauff expresses her desire to change the world of tennis
ADVERTISEMENT
Article continues below this ad
Gauff wishes to revolutionize the game by adding a touch of pop culture. During a recent press conference, Gauff was asked what rule or tradition she would change in tennis if given the chance. After some thought, she came up with a unique idea: allowing players to choose their walkout song. Gauff believes that choosing a walkout song would be a fun and cool addition to the "not so cool" aspect of tennis, something that could attract younger fans to the sport.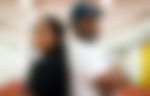 The idea is not entirely new, as it is common in other sports like boxing, where fighters often walk out to the ring, with their favorite songs blasting on the speakers. However, in tennis, players have no say in the music played during their introduction. Gauff shared, "I wish players could choose their walkout song when they walk on the court. I think that would be a cool little thing to add."
When asked about which songs she would choose, Gauff named "Icon" by Jaden Smith and "Grinding All My Life" by Nipsey Hussle as her top picks. She also mentioned that she had been listening to "Love Me" by Lil Wayne and Drake, but she wasn't sure if it would be appropriate. Gauff's song choices reflect her love for hip-hop. Fans were excited to hear about her desire to bring more diversity and pop culture to tennis.
ADVERTISEMENT
Article continues below this ad
Gauff once shared a unique way of coping with stress – music!
In an interview with BBC in January, Gauff revealed that she uses social media and music to unwind before a match. As a Gen-Z, there is one name that keeps popping up in her conversations about music – Jaden Smith, the 24-year-old son of Will Smith. Gauff has not only admired Jaden's good looks but also his music. He has made it to her most-played artists list.
WATCH THIS STORY –  Rafael Nadal's best clay outfits
ADVERTISEMENT
Article continues below this ad
Although Gauff loves different genres of music, Jaden's songs have a special place in her heart. The final song that she plays before walking out onto the court changes from tournament to tournament, but so far in 2022, she has gone back to her roots and has been playing "Icon" by Jaden Smith.
Would you like the idea of players choosing their own introduction songs in tennis?