$250 Million Worth Serena Williams, 'Suffering From Success', Turns Petty Stealer as She Raids Sister Venus' House
Published 12/29/2022, 8:00 AM EST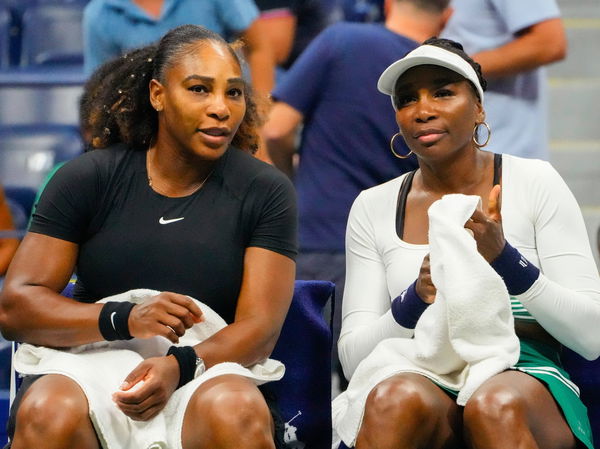 The tennis legend with 23 Grand Slams in the Open Era- Serena Williams, admitted to stealing! Yes, Serena posted a video on her TikTok where she openly admitted to being a thief. And that isn't a thing of the past either. During the short video that is filmed at the house of Serena's victim, the tennis legend was caught in action stealing lipsticks!
The video that was shot in Serena's sister Venus' house has made fans roll over with laughter. Serena's playful defiance and stealing in her elder sister's house is a clear indication of how young at heart both sisters are, despite being international celebrities.
Serena Williams couldn't resist trying on Venus Williams' lipstick collection
ADVERTISEMENT
Article continues below this ad
In the video, Serena is at Venus' house. Serena admits to her habit of stealing when she is at her sister's house. After this, she proceeds to grab some of Venus' Charlotte Tillburry lipstick to try on.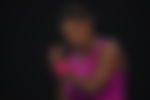 She says, "Sometimes when I'm at my sister's house, I just still steal things, 'cause that's what I do."
She continues, "How would she know?" Fans have loved this video and the ones with younger sisters of their own have related to it on a different level altogether!
In another TikTok that Serena shot on the same visit to her sister's house, she took fans on a tour of Venus's hall of fame. The 42-year-old seven-time Grand Slam winner is "still going". Serena showed off all her sibling's achievements on court right from the first trophy Venus won at the 1998 IGA Tennis Classic. Fans have not forgotten to relive this moment too!
One fan has put our thoughts out into words and said:
On the other hand, a fan has complained about having two brothers and no sisters like Venus and Serena.
The Venus sisters are a handful bunch of talent and innocence
ADVERTISEMENT
Article continues below this ad
However busy Serena is living her sister's pride, she does not forget to poke fun at the fact that Venus must clean her trophies. Serena specifically focused on a doubles trophy on Venus' shelf from the 2009 U.S. Open, and confessed, "I don't even remember winning that. 'Cause, she only played doubles with me."
The tennis legend is confused at the best, "Did we win that? I'm going to have to Google that."
WATCH THIS STORY –  Hilarious Meaning of Roger Federer, Rafael Nadal, Novak Djokovic, and Serena Williams on Urban Dictionary! 
ADVERTISEMENT
Article continues below this ad
While Serena has taken time off from tennis- mind you, we didn't say "retired" because she hates calling it that, Venus is still very much in the game.