59-Time Grand Slam Champion Martina Navratilova Firmly Disagrees With a Serena Williams Fan After His 'Invincible' Comment
Published 08/24/2022, 10:00 AM EDT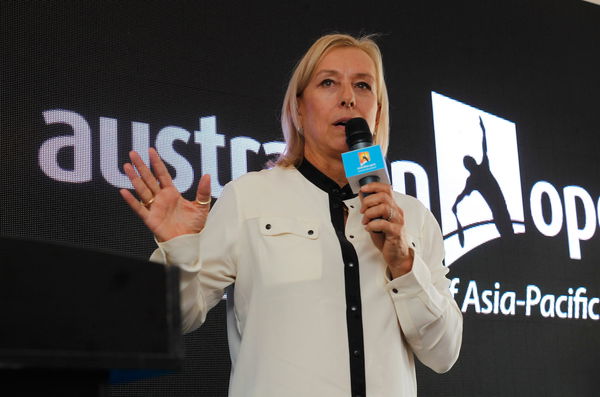 Martina Navratilova brought a revolution into tennis. She and Chris Evert are the players who proved the point Billie Jean King professed. They made Women's tennis stand out with their marvelous records and rivalry. Though the question that lingers around is, was she better than Steffi Graf?
Further, the extension of the same is that could she in her prime form beat the legend, Serena Williams. Well, seems like we have an answer now. As the 18-time Grand Slam champion has herself weighed in on the matter.
ADVERTISEMENT
Article continues below this ad
Martina Navratilova responds to a debate
Recently, a debate about her form and strength against Steffi Graf and Serena Williams caught Navratilova's eyes. A fan claimed that she admires the prowess of Graf and Williams but still believes that Martina was the pioneer and stands taller. To which, another fan argued, "nah! and I am a huge Martina fan. I don't Martina ever had to face a talent like Serena."
Responding to the allegation, the veteran wrote, "And vice versa." Though Navratilova hasn't met Williams on the court, she locked horns with the German during her playing days.
The 22 times Grand Slam champion and the Czech American squared off for a total of  18 times and their head-to-head scores are at a tie of 9 wins each. They last met in the 1994 Tokyo Open finals and Graf was the one who came out victorious in straight sets.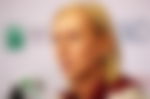 Further, speaking about the 23 times Grand Slam champion with her power and prowess, she ruled the courts for years. However, even though Williams' strongest surface was grass, just like the nine times Wimbledon champion, she failed to touch her record of 100 victories in London.
The similarity
ADVERTISEMENT
Article continues below this ad
Though both the former World No.1s' career spanned in different periods, the problems that they faced are quite similar. Williams received serious bashing for her physique, just like Navratilova in the past.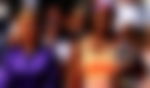 The crowd dragged the veteran for having a not so petite and feminine physique back then. They threw her under the microscope and pitied her biggest rival, Chris Evert.
ADVERTISEMENT
Article continues below this ad
Watch this story: Martina Navratilova's epic appearance on dancing with the Stars
Whereas no one could hold a candle to Williams in her peak days. Several haters swarmed her with ill comments and questioned her eligibility.