A Dejected Serena Williams Once Disclosed Why She Faltered at Crucial Moments in Grand Slams: 'Intense With the Baby All Day'
Published 09/22/2022, 1:10 PM EDT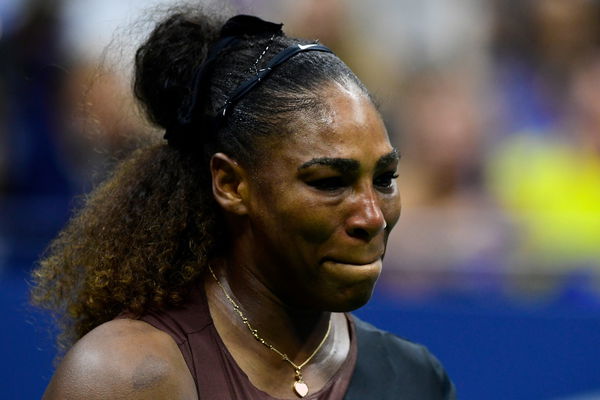 Serena Williams faced more than her fair share of hardships. Even so, she managed to create a career that will stay intact in the books of tennis forever. Though her success should never mask her fight and bravery. As her struggles are as inspirational as her accomplishments.
Williams, like every professional, dealt with in-match injuries and issues. However, apart from that, her career saw personal tragedies such as her sister's unfortunate death and additional health problems that could have easily hampered her flawless game. But she stood strong and used the atrocities to power her will.
ADVERTISEMENT
Article continues below this ad
Serena Williams' struggle with migraine
Speaking of the odds that Williams has fought, the most recent one is her struggle against migraine. With the pain of watching the world burn because of the pandemic, she also dealt with recurrent throbbing headaches. "Migraine isn't a knee injury," she said.
"It's all incredibly stressful. I was dealing with a lot of stress and unknown factors and things that I wasn't used to, and so I think that was contributing to my migraine attacks and making them more frequent." The 23-time Grand Slam champion said.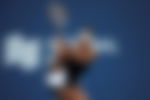 "I would be so intense with the baby all day long, and then, at night, I would have this long migraine," she added. Williams had an emergency cesarean section to deliver her daughter and prior to that, she suffered from pulmonary embolism, the clotting of blood in the pulmonary artery of the lungs.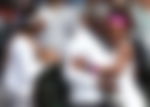 ADVERTISEMENT
Article continues below this ad
Both surgeries cause enormous blood loss, inducing severe weakness. However, Williams stayed strong and now is healthy and has her biggest cheerleader by her side.
Williams' achievements in her 25-year-long career
The 40-year-old said goodbye to professional tennis with this year's US Open. Thus marking the end of her over 25 years of a legendary career. During her time on the court, she touched on some great milestones. For example, she is the only women player of this generation to achieve the record of 100 victories on the hard courts of the US Open.
ADVERTISEMENT
Article continues below this ad
Watch this story: Rise of a superstar – Iga Swiatek's victorious moments on the WTA tour
Further, she was just two wins away from sharing the same with Martina Navratilova on the greens of London. The seven-time Wimbledon champion claimed a total of 73 singles and 23 doubles (14 Grand Slam) trophies. Also, she represented and brought America four gold medals in the Olympics.