'A High Emotional Load' – Ana Bogdan Opens up About Her Emotional First-Round Match Against Dayana Yastremska at the Lyon Open
Published 03/04/2022, 7:04 AM EST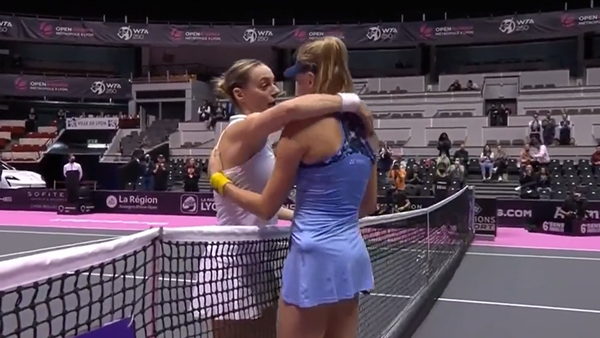 The first-round match between Ana Bogdan and Dayana Yastremska at the Lyon Open was emotional in so many ways. The ongoing conflict between Russia and Ukraine, making it tough for players to concentrate on tennis. Consequently, it's more difficult for the Ukrainian player Yastremska, who left her family behind, to play.
We saw how emotional Yastremska got after winning against the Romanian tennis player Ana Bogdan. After the match, both the players embraced each other with tears flowing from both the players' eyes. This time, Bogdan told her side of the story of that match and what made her so emotional.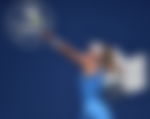 Ana Bogdan talked about her emotional match with Dayana Yastremska 
ADVERTISEMENT
Article continues below this ad
Despite losing the first set, the Ukrainian tennis player Dayana Yastremska made an incredible comeback against Bogdan. She won the final two sets in tie-breaks to win the match by 3-6,7-6,7-6. After the match, she could not hold her emotions and hugged Bogdan at the net. Recently, Bogdan opened up about that match and talked about how emotional it was for her as well.
"I don't think I've ever played a game with such a high emotional load. To be honest, I didn't expect to play with her because when I saw that post she made, she touched me deeply. -I thought <God, there are two children! She is 21 years old, her sister I think she is 15. To go out like this with a bagpipe after them… without parents, without someone in the family, to leave them behind and you have no idea if you see them again, you don't see them anymore… I tried to put myself in her place and I was very excited," Bogdan said (Google Translate). 
Watch This Story: Serena Williams' daughter Olympia shows off her tennis skills 
"I was very overwhelmed by emotions. When I shouted, I cheered, I was not well. I felt bad for her, I felt that what was happening was not right. It marked me very hard. She's a girl, she's 21 years old. Don't know if you're going to see your parents again, come to the tennis tournament and show how strong you are. That impressed me with her," Bogdan further said. 
Bogdan reveals what she told Dayana at the net
The 29-year-old Romanian player also revealed that she congratulated Dayana at the net, as she felt her opponent's emotions. "I told her first of all that I congratulated her wholeheartedly for how she fought and for how she played. She was crying and telling me how hard it was for her. I told her I knew I was too. Somehow I shared those emotions with her, I told her she was strong and that she would do very well in the next matches and not to worry because there was someone up there who was next to her," Bogdan revealed. 
Incidentally, Dayana also won her second-round match at the Lyon Open yesterday against Cristina Bucsa. Now, she will play Jasmine Paolini of Italy in the quarter-final. 
ADVERTISEMENT
Article continues below this ad
ADVERTISEMENT
Article continues below this ad
Can Dayana win the Lyon Open? Let us know in the comments.