"A Lot of Double Treatment": Serena Williams' Coach Calls Out Chair Umpire for US Open 2018 Final Controversy
Published 09/25/2021, 10:02 AM EDT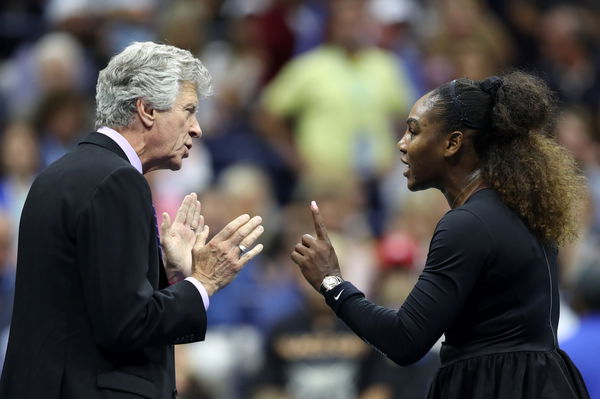 ---
---
The 2018 US Open final between Serena Williams and Naomi Osaka sparked one of the most substantial controversies in the tennis world. To date, many still ponder on Serena receiving the code violation for on-court coaching, then a game penalty for verbal abuse, resulting in her loss in straight sets. So what actually happened in that match? Her coach, Patrick Mouratoglou, recently revealed their side of the story. 
ADVERTISEMENT
Article continues below this ad
Firstly, the French coach explained how everyone on the Tour engages in on-court coaching. Afterward, he did admit to coaching Serena during the match but called out the chair umpire on that day, Carlos Ramos, for double standards.
ADVERTISEMENT
Article continues below this ad
In the end, the US Open women's final became an emotional roller-coaster for both players. However, Mouratoglou felt grateful to let people know the insides of that match.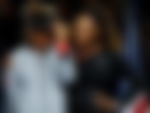 Patrick Mouratoglou on Serena Williams vs. Naomi Osaka, US Open 2018 Controversy
To begin with, Mouratoglou stated that the on-court coaching rule is a "dream" but not a "reality" in tennis. He then explained why he and Serena Williams do not usually do on-court coaching.
"Honestly, Serena and myself were really low on coaching. First, I don't want to do it because she is the best player ever in history to figure out how to win when she is in trouble. This is her strength. So, if she starts to think she needs me, it can only affect her negatively. That's probably one of the reasons why we don't do it," Mouratoglou said.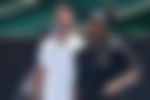 Following that, he admitted to coaching that night because of the drama. The coach added that he could feel Serena feeling lost, and so he did it. "I don't regret it at all," he stated.
ADVERTISEMENT
Article continues below this ad
Mouratoglou calls out the 'Double Treatment'  
Most importantly, however, he revealed that the "double treatment" from the chair umpire annoyed him a lot. "It is unacceptable. And that was also very shocking for that because there is a lot of double treatment," Patrick continued. Although he agreed that all chair umpires have their way, there should be consistency.
"But this chair umpire had a completely different way to behave in the same situation in a lot of other matches. So, you are the victim of someone who decides that today, this is the rule, and tomorrow, the rule is going to be different. So that was very annoying," Patrick concluded.
ADVERTISEMENT
Article continues below this ad
All in all, Patrick and Serena both moved on from that match and still chase their 24th Grand Slam passionately. Do you think they will win another Grand Slam in 2022?