"A Mischievous Child"- Celebrity Chef Lauren Reveals Unseen Side of Serena Williams
Published 07/07/2021, 7:31 AM EDT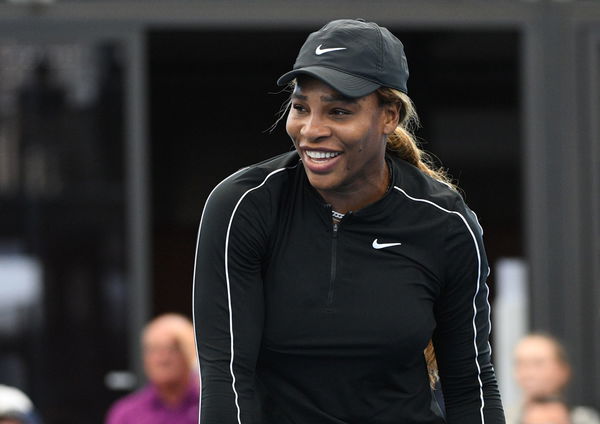 ---
---
Vegan celebrity chef Lauren Von der Pool has come to the aid of fans who miss seeing Serena Williams in action. Ever since the tennis legend withdrew from the 2021 Wimbledon Championship, anxious fans have been flooding the internet with all sorts of questions. Lauren recently came to relieve several of this anxiety, not bearing answers, but with stories of Serena that ought to make you smile.
ADVERTISEMENT
Article continues below this ad
The duo has been working together since the initial days of Serena's career. Lauren believes she has played a significant part in shaping the 39-year-old into the beast she is on the court today.
Chef Lauren chuckled and recalled a not so beast-like memory of the duo.
ADVERTISEMENT
Article continues below this ad
"When I first started, Serena would pour out the green juices into the plants and act like she was drinking it," she said.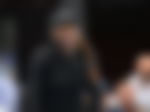 "She's like a mischievous child"- Lauren Von der Pool
Often hot-headed on-court, Serena is apparently quite the opposite in person. However, with anything that comes close to affecting her form, the American is as serious as it gets. As someone who doesn't take her profession lightly, Serena means business, even with her diet.
Lauren once addressed Serena's poor diet affecting her fitness which reflected a dip in her form.
"Once I said that to her, she got serious and was just eating and drinking everything I gave her," Von der Pool said. "And that's when she really started to see the difference. She understood that and she started to really make that shift."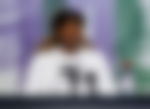 On other days, Lauren best described Serena as a mischievous child. Through light-hearted trickery, the chef got Serena used to a diet that she resented at first.
"Serena is so funny, she's the absolute best, but she's just also like a mischievous child", Lauren chuckled.
Fans wait for Serena Williams to make a return
Serena Williams suffered an injury in the first-round match at the 2021 Wimbledon Championship, as a result of which she was forced to retire from the tournament. As speculations of her biding goodbye to the sport grow, fans are confident of a return.
ADVERTISEMENT
Article continues below this ad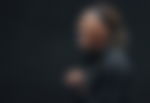 Having already withdrawn from the Tokyo Olympics, her well-wishers will have to wait longer to see her back on-court.
Serena has built a legacy over the years and it would a privilege to see her dawn the court again. Undoubtedly, whenever in due time she makes a return, it will be worth the wait.
ADVERTISEMENT
Article continues below this ad
Watch this story: Serena Williams and Venus Williams Best Moments at the Wimbledon Championship