All You Need to Know About Hsieh Su-wei
Published 02/15/2021, 8:30 AM EST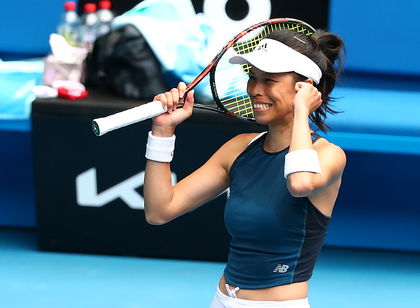 ---
---
Hsieh Su-wei recently made history by becoming the first female Taiwanese player to reach the quarter-finals of a Grand Slam. She is currently the No.1 player in the doubles' rankings of the WTA but has also played beautifully in the singles tournament as well.
ADVERTISEMENT
Article continues below this ad
Hsieh Su-wei was born in Hsinchu, Taiwan. It is her father, Hsieh Tze-lung, who introduced her to tennis at the tender age of five.
Since early childhood, Hsieh has admired Steffi Graf and Andre Agassi, and they are still her role models. Apart from her in the family, her younger sister Hsieh Shu-ying and brother Hsieh Cheng-peng are also professional tennis players.
ADVERTISEMENT
Article continues below this ad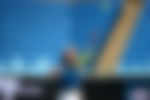 It is Hsieh's unique and unorthodox style of play that often attracts fans and becomes problematic for her opponents. Sliced backhands and forehands, drop shots, and incredible volleys are a fundamental part of her game. She is quite famous for her intelligent and smart gameplay, and fans often call her 'The Wizard'.
Another intriguing characteristic of her game is that she can play with two hands on both sides. Although she doesn't have a big name in the singles tournaments, Hsieh is surely one of the most versatile doubles players in the history of the sport.
Achievements of Hsieh Su-wei
Aged 35, Hsieh has won 3 Grand Slam titles in doubles so far. She won the Wimbledon Championships in 2013 and 2019 and also won the French Open title in 2014.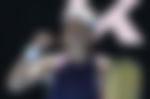 As of now, Hsieh also has 3 singles' titles and 28 doubles' titles on the WTA Tour. Apart from this, she also has 23 singles and 27 doubles titles on the ITF Circuit and two gold medals at the Asian Games.
She managed to end the 2020 tennis season as the World No.1 player and has endured at the top for quite some time now. She is also the first Taiwanese tennis player in history to achieve a Top-25 WTA ranking in singles.
ADVERTISEMENT
Article continues below this ad
Recently, Hsieh earned her maiden ticket to the quarters of a Grand Slam when she defeated Marketa Vondrousova at the Australian Open 2021.
She is definitely living proof that age is just a number and one can compete at any stage of their life if they have the determination and dedication to do so.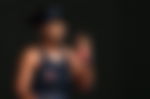 ADVERTISEMENT
Article continues below this ad