Aryna Sabalenka Reveals How She Became Mentally Stronger After Loss of Father
Published 01/16/2021, 9:43 AM EST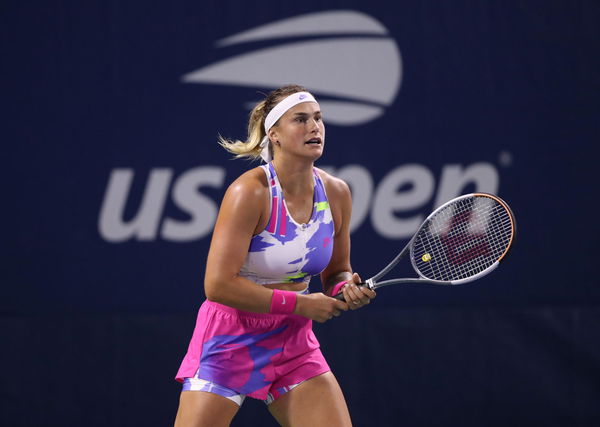 ---
---
Losing a parent can be difficult for the best of us, and so it was for Belarussian tennis star Aryna Sabalenka after she lost her father. However, far from affecting her game, the shattering personal loss has only spurred her on to new heights in the game.
ADVERTISEMENT
Article continues below this ad
Sabalenka won her third straight title at WTA Abu Dhabi
Currently 10th in the WTA rankings, Sabalenka ended the Covid-hit 2020 season with back-to-back title wins and started the new year with her third straight championship trophy at the WTA Abu Dhabi event.
ADVERTISEMENT
Article continues below this ad
In an interview with wtatennis.com, the 22-year-old Sabalenka said she has learned to accept fate and not be too upset about results not going her way.
To a question on whether there is a newfound calmness to her game that helped her win three tournaments on the bounce, Sabalenka said, "I  think after that match (in the second round of Ostrava against Sara Sorribes Tormo) when I was down 0-6, 0-4, I think after that one I understood anything can happen."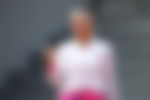 "No matter what you have to keep fighting. You don't have to get upset about anything. You just have to do your job and that's it."
Sabalenka says she realized tennis isn't everything after losing her father
The Belarussian said that her father's death brought the realization that there's a lot outside of tennis to be affected by and involved in, and a few losses shouldn't make a player doubt her potential or muddle her mind with over-analysis.
"Also I think it started a little bit earlier when I lost my dad. I think after that moment I just understood there are so many things in life to be worried about and tennis is just a small part of my life, in the big picture," Sabalenka said.
She said that while no player likes to lose, obsessing about results all the time would take away from the joy of playing the game.
Aryna Sabalenka says one shouldn't lose the joy of playing tennis
The 22-year-old added that one should take life as it comes and for a tennis player, it's especially important to enjoy the experience of being in competition.
ADVERTISEMENT
Article continues below this ad
"Of course I don't like to lose and I'm worried about tennis and doing everything I can, but we have to enjoy our life, we have to enjoy our time on the court, enjoy the opportunities we have," Sabalenka said.
Crediting the Ostrava match for the change of mindset, Sabalenka said, "This happened one year ago, but to find this kind of mentality takes some time. I would say after that match in Ostrava, everything just clicked."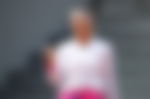 ADVERTISEMENT
Article continues below this ad
Bursting with self-belief, the Belarussian would carry her 15-match unbeaten streak into the Australian Open.