Rafael Nadal Yet Again Proves to Be 'The Best Warrior of ATP'
Published 11/03/2020, 2:20 AM EST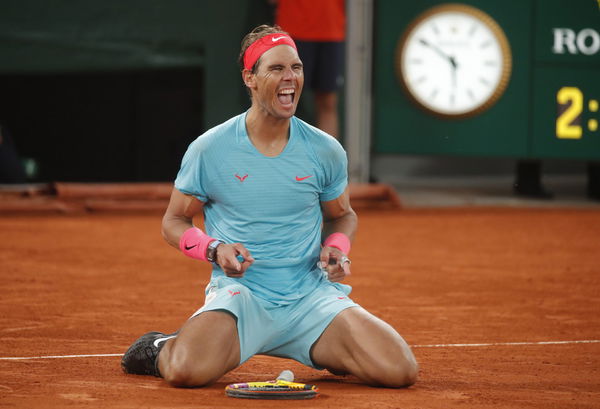 A study by the ATP has put Rafael Nadal ahead of Roger Federer in terms of points won from rallies extending to nine shots and beyond. The study pulled out a Top-10 list of players in the ATP circuit at the end of the 2019 season who had won just 52.5 percent of the total points off 9+ shot rallies. 
ADVERTISEMENT
Article continues below this ad
The Infosys ATP Beyond The Numbers analysis was based on data mined from ATP Masters 1000 events on Hawk-Eye courts in 2019.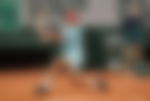 Rafael Nadal won 58% of 9+ shot rallies to Federer's 54.5%: ATP study
ADVERTISEMENT
Article continues below this ad
The study said Rafael Nadal won 58 percent of rallies extending to 9+shots, while Federer ranked second with a percentage of 54.5.
Three other players who fell short of the 55 percent threshold were Spaniard Roberto Bautista Agut (54.4%), Frenchman Gael Monfils (54.1%), and Italian Matteo Berrettini (54.0%).
The fight for points in modern-day tennis often extends to long and fiercely fought rallies. 
Rallies squeeze every ounce of strength from the players on both sides as they trade shots and go toe-to-toe for that winning blow. What they also represent in good measure is that the players are jousting on a similar level of skill before one finally tips the other on the scoreboard. 
In the context of the ATP study, what's also important to note is that Nadal and Federer, who are currently tied at 20 Grand Slam apiece, are also involved in some of the longest rallies in the game. At 4 hours and 48 minutes, they also fought the longest final recorded in Wimbledon history in 2008.
ADVERTISEMENT
Article continues below this ad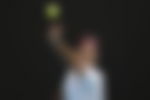 Dominic Thiem, Alexander Zverev and Stefanos Tsitsipas fell below Top-10 average
Russian Daniil Medvedev, who won two ATP Masters 1000 titles at Cincinnati and Shanghai last year, could win only 52.7 percent of points in the 9+rally range. 
ADVERTISEMENT
Article continues below this ad
Reigning US Open champion Dominic Thiem, German Alexander Zverev, and Greek Stefanos Tsitsipas fell below the Top-10 average at 51.5 percent, 49.7 percent, and 45.6 percent respectively.