"That's Humility" – Gilles Simon Reveals What Makes Rafael Nadal Humble
Published 11/01/2020, 9:09 AM EST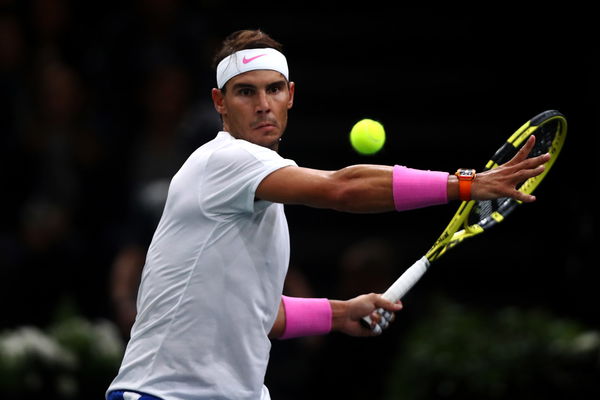 ---
---
In the final passage of his soon-to-be-released' book 'Ce Sport Qui Rend Fou', loosely translated as 'This Sport Which Makes You Crazy', 58th-ranked Frenchman Gilles Simon has waxed eloquent on the humility of rival and 20 Grand Slam title-holder Rafael Nadal. 
ADVERTISEMENT
Article continues below this ad
However, Simon has stressed that more than being grounded and simple off-court, what separates Nadal from the rest in contemporary tennis is his on-court humility. 
Heaping praise on Nadal for his simplicity on and off-court, Simon, or simply 'Gillou' to his fans, said, "Do not tell me that Rafael Nadal is humble because he said in a press conference that he is not favorite in the first round of Roland-Garros."
ADVERTISEMENT
Article continues below this ad
" His humility, he sees herself on the court, as in this match against (Alexander) Zverev (Editor's note: This is the 2nd round in California, Nadal wins in three sets 6-7, 6-0, 7-5)," Simon said.
Rafael Nadal stays in the present, despite record, says Simon
Simon said what makes Nadal stand out is that he is willing to stay in the present and not sit on his laurels despite his tremendous record. 
 "That's humility: being in the present, despite the record. How many quarter finals has Nadal made at Indian Wells? If that hasn't happened to him ten times… well he didn't care," Simon said.
"He was like a kid. This is his humility, in his ability to always start from scratch, not in the sentences he makes before and after the matches," Simon added.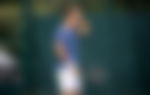 In the book, Simon has also sought to debunk around 20-time Grand Slam champion Roger Federer in his native France. Asked what is the myth around the great man that he is seeking to bust through his book during an interview with Le Parisian, Simon said that while he held no grudge against Federer, he didn't agree with the image of his that people in France had built over the last 20 years.
ADVERTISEMENT
Article continues below this ad
Simon claimed coaches and trainers in France want kids to follow Federer's style of play. 
"For decades, it has been believed that only Federer should be trained. And he, with his style of play, his way of going forward, the confidence he exudes, came to validate these choices. He made us lose twenty years!" Simon said.
ADVERTISEMENT
Article continues below this ad
"In France, everyone wants Federer: parents, coaches… We don't realize that Nadal has won so many Grand Slams (20) by doing something quite different. That's why it would help if Federer's records fell because we'd finally have to see the others," Simon added.
(All quotes have been translated).