Jessica Pegula's Net Worth Higher Than Roger Federer and Serena Williams Combined
Published 02/16/2021, 11:49 PM EST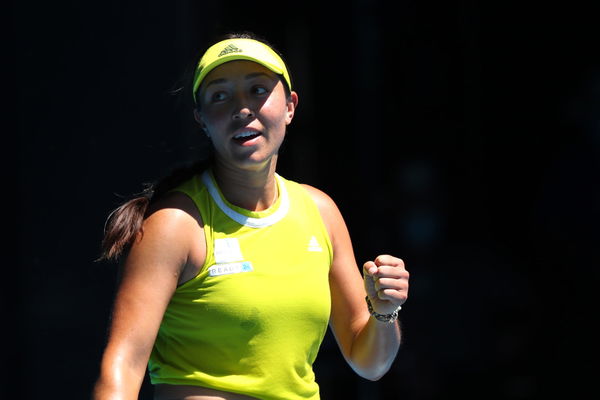 ---
---
The furthest Jessica Pegula had ever reached in a Grand Slam was the third round. But all that changed when the 26-year-old American defeated #4 seed Elina Svitolina to reach her first Majors quarterfinal. However, there's more about her that many of us don't know yet! 
ADVERTISEMENT
Article continues below this ad
Jessica Pegula's an American tennis player who's been competing on the WTA tour for several years. She's a veteran who has hardly had any individual success, and her Australian Open 2021 run is truly astounding.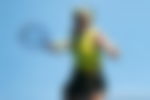 Furthermore, there is also an unknown fact about Pegula; she's the wealthiest tennis player ever! Her career prize money stands just below a million dollars, and she's now guaranteed an amount of $525,000 (AUD) owing to her quarterfinal run at the Australian Open 2021. But how does that make her the wealthiest tennis player ever? 
ADVERTISEMENT
Article continues below this ad
Jessica Pegula is the heiress to a staggering fortune
Pegula is yet to win a Grand Slam or mark her name as one of the best on the WTA Tour. However, the 26-year-old can choose not to do anything for the rest of her life and still live in complete luxury. 
That's because she is the daughter of Terrence Pegula, who also happens to be the owner of the NFL team Buffalo Bills and NHL's Buffalo Sabres. Jessica Pegula grew up in one of America's richest families, and her father was a giant in the oil and gas sector and is now running a sports empire. 
Terry Pegula's net worth is estimated at a whopping $5.1 billion by Forbes, and Jessica is the heiress to a large chunk of it, if not all. Terry has five children and owns a $14 million superyacht that is also named 'Top Five.' 
The Pegula family is one of the richest in America, so much that Terry outbid the likes of Donald Trump, Bon Jovi, and other high-profile bidders to buy the Buffalo Bills back in 2014. 
This makes 26-year-old Jessica Pegula crazy rich, so much that her net worth is higher than that of Roger Federer, Serena Williams, and Maria Sharapova's value combined! 
The American tennis player is embracing her family but wants to make a name for her own
Jessica Pegula could choose to quit tennis and still lead a billionaire's life if she wanted to. Her family has accumulated so much wealth, but she wants to build a name for herself. However, that doesn't make Jessica despise her family.
"When I was younger, it was more like I wanted to make a name for myself and then I realised as I got older, I should embrace the whole family aspect of it instead," she told Wide World of Sports. 
"Tennis is like my thing, it's my job, it's my career. It's very separate and my parents don't really have any say right now in anything I do on the court," Jessica further added. 
ADVERTISEMENT
Article continues below this ad
Jessica Pegula treats her family and career in separate ways and it is clearly helping her reach heights on the WTA Tour. 
ADVERTISEMENT
Article continues below this ad
The 26-year-old defeated the likes of Victoria Azarenka, Kristina Mladenovic, Samantha Stosur, and Elina Svitolina, in order to reach the quarter-finals at the Australian Open 2021 where she will take on compatriot Jennifer Brady. How far will Jessica Pegula go in Melbourne?